Canadian police said Monday that investigators have not been able to substantiate a reported sighting of two young murder suspects in another town around 55 miles from where the focus of the manhunt had been last week.
The Royal Canadian Mounted Police in Manitoba tweeted that after a "thorough" and "exhaustive" search, it has "has not been able to substantiate the tip in York Landing."
The tip came in as authorities are looking for Kam McLeod, 19, and Bryer Schmegelsky, 18, who are suspects in the British Columbia slayings of North Carolina resident Chynna Deese, her Australian boyfriend, Lucas Fowler, and marine botanist Leonard Dyck.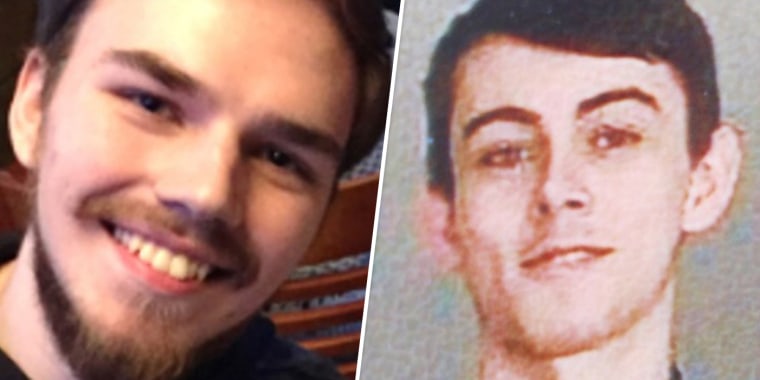 Earlier Monday, Royal Canadian Mounted Police Cpl. Julie Courchaine said that there had been a credible sighting of the pair in York Landing, which is around 55 miles from Gillam, where mounties have been looking for the two teens.
The RCMP said that its resources will continue to be in York Landing and in Gillam.
"We thank the community for their patience & understanding & ask them to continue to be vigilant," the police force said in the tweet.
York Landing was a focus after the aboriginal Bear Clan Patrol spotted two suspicious men on foot near a York Landing landfill, officials said earlier.
The bodies of Deese, 24, and Fowler, 23, were found just before 7:20 a.m. on July 15 along Alaska Highway 97 near Liard Hot Springs, police have said. They appeared to have been shot.
While investigating a burned car that is believed to have been used by McLeod and Schmegelsky, the RCMP found the body of a man about a mile away. That man was later identified as Leonard Dyck, a lecturer in botany at the University of British Columbia.
The RCMP charged the two teens with a count of second-degree murder in connection to Dyck's death and nationwide arrest warrants were issued in Canada.
The RCMP in Manitoba said on Sunday that it had completed a canvas of Fox Lake Cree Nation and were completing a canvas of the town of Gillam. It said then that over 250 homes have been visited by investigators.
Anyone spotting the pair are urged not to approach, but to call 911 or local police immediately.