James Charles, one of YouTube's biggest beauty and makeup stars, is no stranger to scandal. Since his career took off and he became the first "CoverBoy," Charles has been accused of racism, transphobia, and ripping off his fans.
But gummy vitamins at Coachella was the straw that broke the influencer's back.
Since last Friday, Charles has lost close to 3 million YouTube subscribers, according to the subscriber tracking site Social Blade, and the entire beauty community seems to have turned against him.
Charles, as hundreds of thousands of social media users have declared, was "canceled."
Here's what went down:
Through beauty tutorials, vlogs, makeup products and branding, Charles has built a small empire, amassing millions of dollars and legions of fans.
After becoming CoverGirl's first "CoverBoy" in 2016, the 19-year-old quickly grew his audience, often by collaborating with other YouTubers, such as Jeffree Star, and the Kardashians.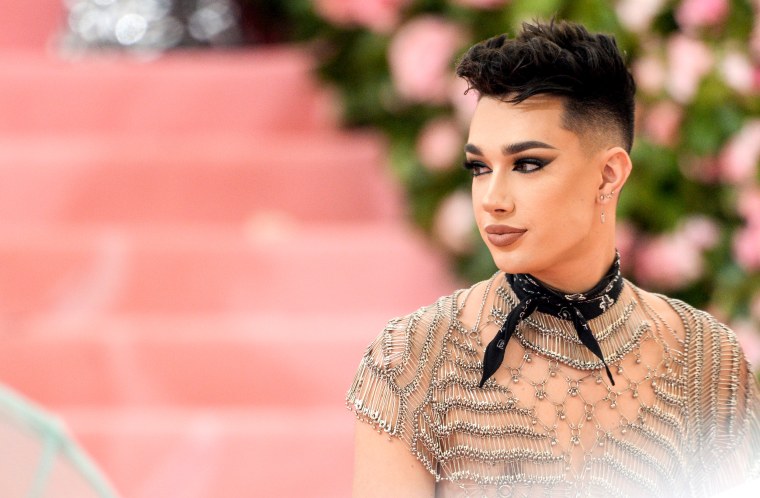 But Friday, a stalwart of the YouTube beauty community and one of Charles' mentors, Tati Westbrook, turned against him, posting a 43-minute-long video entitled "BYE SISTER..."
"Sister" is a reference to Charles' now-infamous catchphrase around which he has built his brand.
In her video, Westbrook outlined all the reasons she can no longer be associated with Charles and explained why she is cutting him out of her life. Westbrook explained she had been having problems with Charles' behavior for a while, finding him inconsiderate and often offensive. But things came to a boil in April.
During Coachella, Charles posted a sponsored post for Sugar Bear Hair supplements to his Instagram story. The gummy vitamin brand often sponsors influencers and celebrities, but it's also a rival to Westbrook's vitamin brand, Halo Beauty. Fans suspected this sponsorship would upset Westbrook, whom Charles has previously credited with driving his passion for makeup. Turns out: they were right.
In her Friday video, Westbrook told viewers she'd had enough and she felt used. As she promoted Charles' Morphe discount codes and raved about his makeup, she felt like he stabbed her in the back, and she also claimed he was spreading lies about her. She added that she thinks Charles, who is gay, inappropriately tries to court straight men.
"You're a phony. You're easily bought," Westbrook said as she ended her video, adding "You sold me out, but you threw away our friendship."
A couple hours later, Charles, who was on a high after being invited to the Met Gala, posted a dramatic and breathy 8-minute-long apology video called "tati."
"To Tati and James Westbrook, I'm sorry for everything that is going on, everything that I've put you through over the past few weeks," Charles said.
But for many fans, Charles' video wasn't enough and they immediately started unfollowing him on YouTube.
Since Friday, the makeup artist's subscriber numbers have plummeted from around 16.5 million to now less than 13.8 million. Social media users posted videos of them burning their James Charles palettes, and other YouTube stars like Jeffree Star, who was known to be close to Charles, posted their support for Westbrook.
In a now deleted tweet that got over 100,000 retweets while it was up, Star, who has 14 million subscribers on YouTube, said he "banned James Charles from ever coming to our home" before the video was released, and the internet was flooded with memes mocking Charles.
Westbrook's video, meanwhile, has racked up more than 35 million views and she has gained millions of subscribers. Before she posted the video, she had under 6 million subscribers. Now, she has more than 9 million.
All the while, Charles' merchandise store "Sisters Apparel" appears to be down, and the status of his upcoming tour is unknown. As beauty YouTubers sided with Westbrook, and fans have turned their back on their once hero, his future in the community is unclear.
NBC News reached out to Charles, Westbrook and Star for comment.