A canoe that washed ashore in the banks of the Indian River in central Florida on Sept. 16 following Hurricane Irma may be older than the United States itself, new carbon dating results show.
Archaeologists from the Florida Division of Historical Resources released on their Facebook page on Friday the results of the analysis.
DHR Communications Director Sarah Revell said that further analysis will help determine the canoe's possible associations with native tribes.
"Until we do a more thorough analysis of the construction techniques and consult with the Seminole tribe and other tribes, we can't be sure at this time if the canoe was associated with any particular tribe," Revell said on Sunday.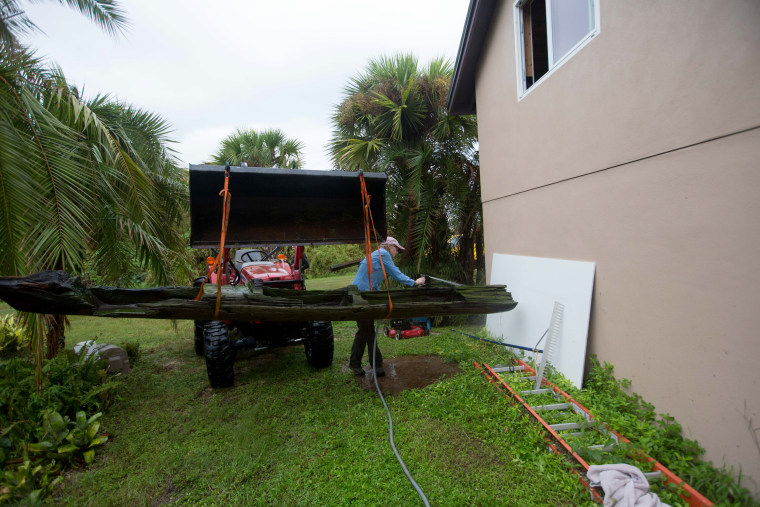 The initial discovery of the canoe garnered attention from both the public and archaeologists because it looked to be a relic. Archaeologists are analyzing the canoe further to determine whether it had ties to local native tribes.
Randy "Shots" Lathrop, a fine art photographer who was out taking pictures of the damage post-Irma when he discovered the canoe, called archaeologists from the DHR to analyze and preserve it. Archaeologists submerged the canoe in water to ensure it would not deteriorate.
The initial carbon dating indicated three levels of history the canoe — which measures 15 feet in length and weighs almost 700 pounds — could come from.
The researchers' results indicate that there is a 50 percent chance the wood the canoe was made between 1640 and 1680; there is also a 37.2 percent chance the wood dates back to anywhere between 1760 and 1818; and an 8.6 percent chance the canoe's wood dates back to anywhere after 1930.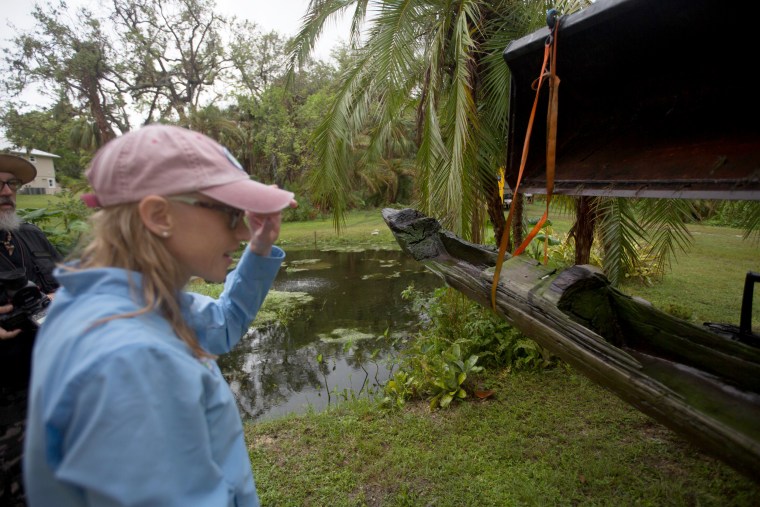 Florida's Bureau of Archaeological Research will run additional tests on the canoe before transporting it to its conservation lab in Tallahassee, where it will be put on display. "Our goal is for the canoe to return home to the Brevard area so that it can be displayed locally for the community and all Floridians to enjoy and learn from," Revell, who is in touch with museums in the local area, said.