An editorial writer with a "wicked pen." A mentor to young journalists. A sports writer living out his dream. A recent hire who immediately proved herself as a valuable addition to the sales team. And a prolific writer who knew her community inside and out.
The five employees who were killed when a gunman burst into their Maryland newspaper office had some 80 years of experience among them — passionate people who were dedicated to their craft and their families, according to those who knew them.
Police called the mass shooting at the Capital Gazette newspaper in Annapolis a "targeted attack."
The suspect, a local resident who had sued the paper for defamation in 2012 after a columnist wrote about his guilty plea to criminal harassment a year prior, has been charged with five counts of first-degree murder.
These are his victims.
Rob Hiaasen
Before leaving for work on Thursday, Hiaasaen, a father and husband, wanted to do something to make his wife feel special.
"He did a little birthday dance for me this morning before work (Today is my birthday), and he loved being a dad, an editor who helped shape young talent, and a creative writer and humorist. He loved to laugh. He loved the ocean. He loved words," Maria Hiaasen, who turned 58 on Thursday, said in a statement.
Just last week, Hiaasen, 59, and his wife celebrated their 33rd wedding anniversary, according to an obituary for him published in The Baltimore Sun, the parent company of the Capital Gazette.
The Baltimore Sun remembered Hiaasen for his "wryly observant writing style" and said he regularly mentored young journalists — first while working at both the Sun as well as the Capital Gazette, which he joined in 2010. He was an editor there and also wrote a Sunday column.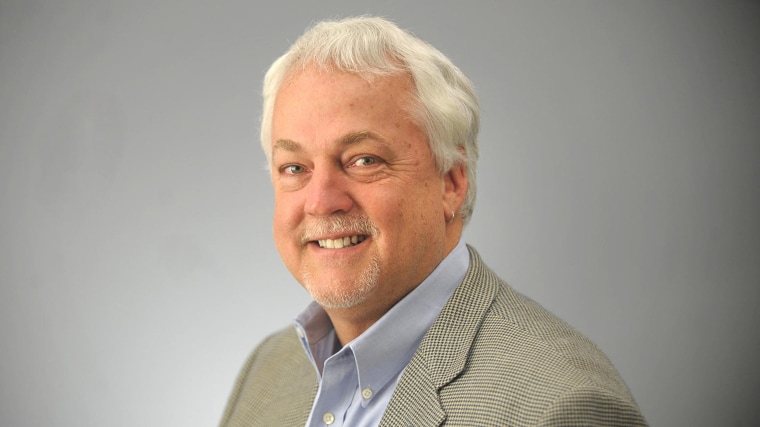 Maria Hiaasen said that her husband, at 6 feet 5 inches, was "a giant in stature but also in character."
Hiaasen's brother, Miami Herald columnist and novelist Carl Hiaasen, posted on Facebook that the family called him Big Rob "because he was so tall, but it was his remarkable heart and humor that made him larger than all of us."
Gerald Fischman
An editorial writer, Fischman, 61, was quiet — so withdrawn that the first time he applied for a job at the Capital Gazette, he didn't get it, according to a Baltimore Sun obituary for him.
He later successfully re-applied, and for more than 25 years, he wrote editorials for the paper, using what his colleagues descried as a "wicked pen" — writing scathing and brilliant pieces about the community.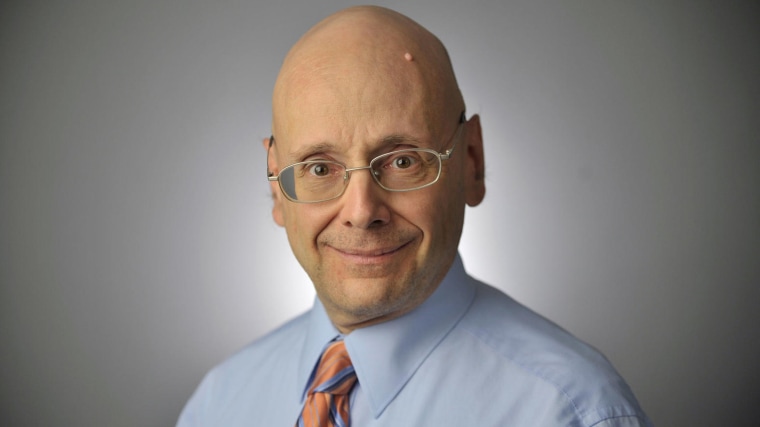 The paper's former editor and publisher, Tom Marquardt, recalled Fischman as quirky and a "really smart guy" who tried out for "Jeopardy!" twice, but didn't get on the show.
Fischman was committed to his work and not particularly social, he said. So when Fischman announced to the newsroom late in life that he had married an opera singer from Mongolia whom he had met online, "we all nearly fell out of our chairs," Marquardt said. "We never expected Gerald to get married, let alone to an opera star."
John McNamara
McNamara, 56, was living his dream as a sports reporter and was an encyclopedia of regional sports knowledge, according to his obituary in the Sun. He started at the Capital Gazette as a copy editor, then left for a competing publication, only to return a few years later and work then for the paper for nearly 24 years.
McNamara went by "Mac," the Sun said. A former Capital Gazette sports editor who hired him back recalled him as very versatile.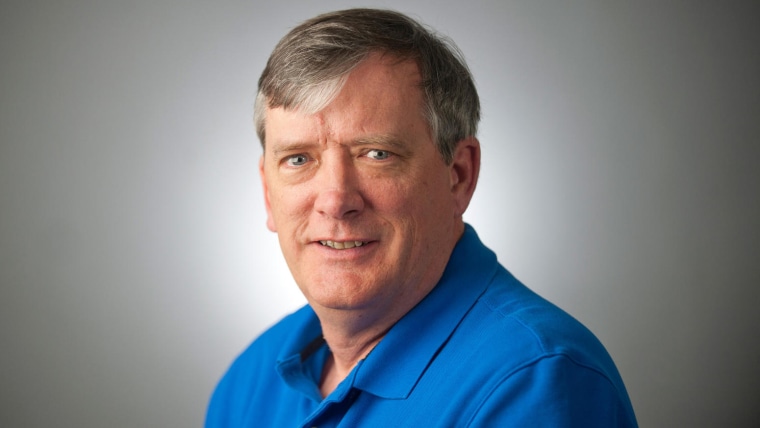 "He could write. He could edit. He could design pages. He was just a jack of all trades and a fantastic person," Gerry Jackson, who is now an editor at The Baltimore Sun, said.
McNamara was the author of two books about athletics at his alma mater, the University of Maryland.
In addition to covering sports, McNamara loved to play them. Every week, he would play basketball at the Annapolis Recreation Center, where, according to Jackson, he would outplay the competition.
"He had this sneaky left-handed shot," Jackson said.
Wendi Winters
At 65, Winters had accomplished a lot: She was a mother of four and after a career in fashion and public relations in New York 20 years ago, she moved to Maryland and became a freelance reporter for the Capital Gazette, according to her obituary in the Sun.
Winters knew the community well, colleagues said. Leslie Hunt, a former Capital Gazette community news editor, described her as having a knack for connecting with residents and detailing their achievements.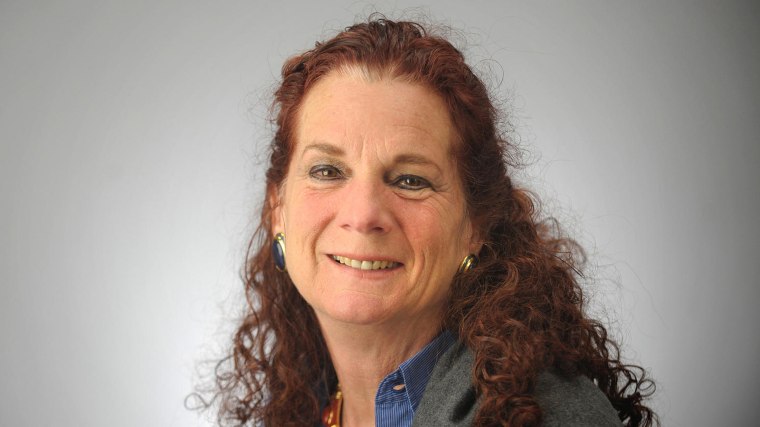 Winter was "dedicated and loved the work," Hunt told the Sun.
Winters joined the Capital Gazette full-time in May 2013. Colleagues remembered her as dependable and a recognizable fixture of the community, with people pitching her stories about their lives in the hopes she would cover their milestones.
"She really loved storytelling," Kathryn Flynn, a longtime editor at the Capital Gazette, told the Sun. "She loved working with people."
Rebecca Smith
A sales assistant, Smith, 34, was new to the organization.
"She was a very thoughtful person," her boss, Capital Gazette advertising director Marty Padden said, according to the Sun obituary for Smith. "She was kind and considerate, and willing to help when needed. She seemed to really enjoy to be working in the media business."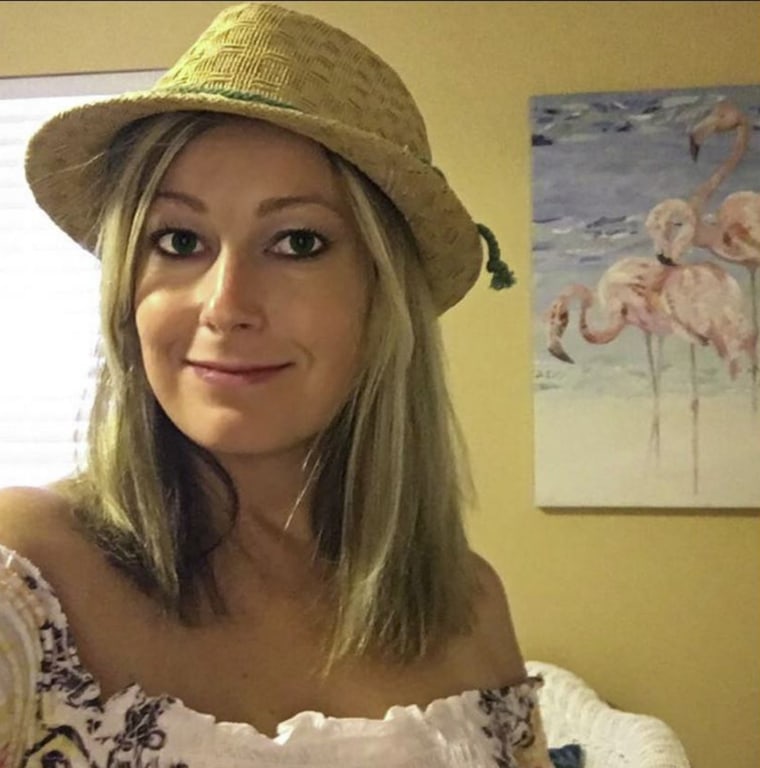 Smith was engaged and loved her fiance's daughter, the obituary said.
The girl "totally idolized Becca," Kelly Peleska, who played softball with Smith's fiance, told the Sun. "They had such an amazing relationship. Can't even imagine her pain when she hears of this."