The suspected Capital One hacker threatened to "shoot up" a California social media company and was living in a house-turned-arsenal with a convicted felon who had once been arrested for being part of a "contract murder plot," federal court papers in Seattle revealed.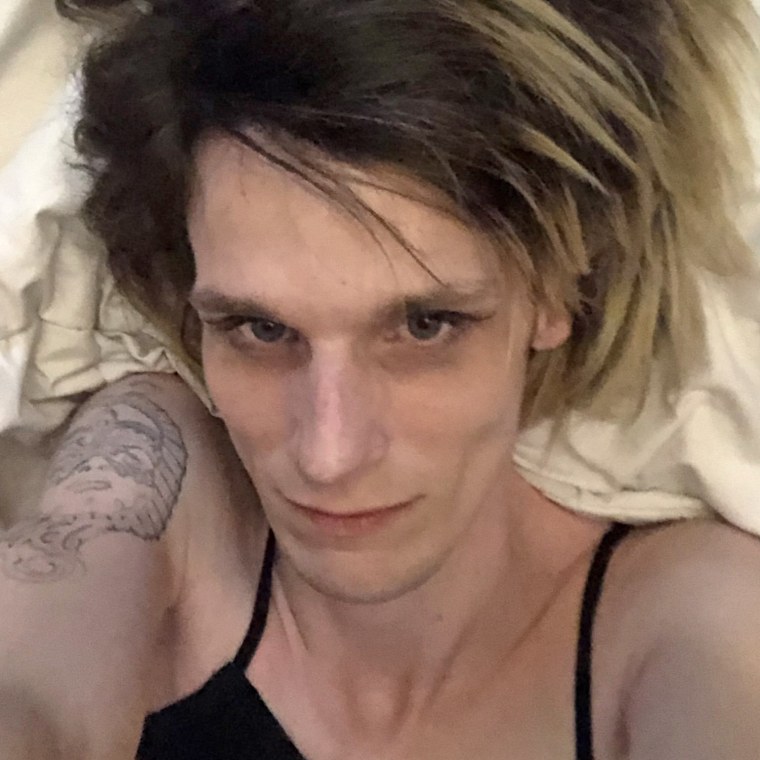 Paige Thompson, a former Seattle software engineer, was identified as "Person 1" in a motion to detain her housemate, Park Hung Quan, a source confirmed to NBC News.
"As law enforcement was aware, Person 1 was the subject of one or more restraining orders and had made express threats to harm others and herself," the court record states. "In fact, in late May 2019, Person 1 had threatened to 'shoot up' the office of a California social media company."
The company, which reported the threat to the Seattle police, is not identified in the document.
Thompson, 33, was arrested Monday for allegedly hacking into a server rented by Capital One and obtaining the data of more than 100 million people — one of the biggest bank data breaches in history.
It was not clear if any of the information Thompson allegedly snatched was passed to third-parties. She was charged with one count of computer fraud and abuse and faces up to five years in prison and a $250,000 fine.
Quan was arrested the same day after police raided his "modest" home and found in his bedroom "what can fairly be described as an arsenal of weapons, ammunition, and explosive material," the court papers state.
Among other things, police found "several assault rifles, a sniper rifle, and hand guns," the papers state. "Some of the guns were loaded, including one with a high capacity magazine. Further, some of the guns appears to be illegal firearms."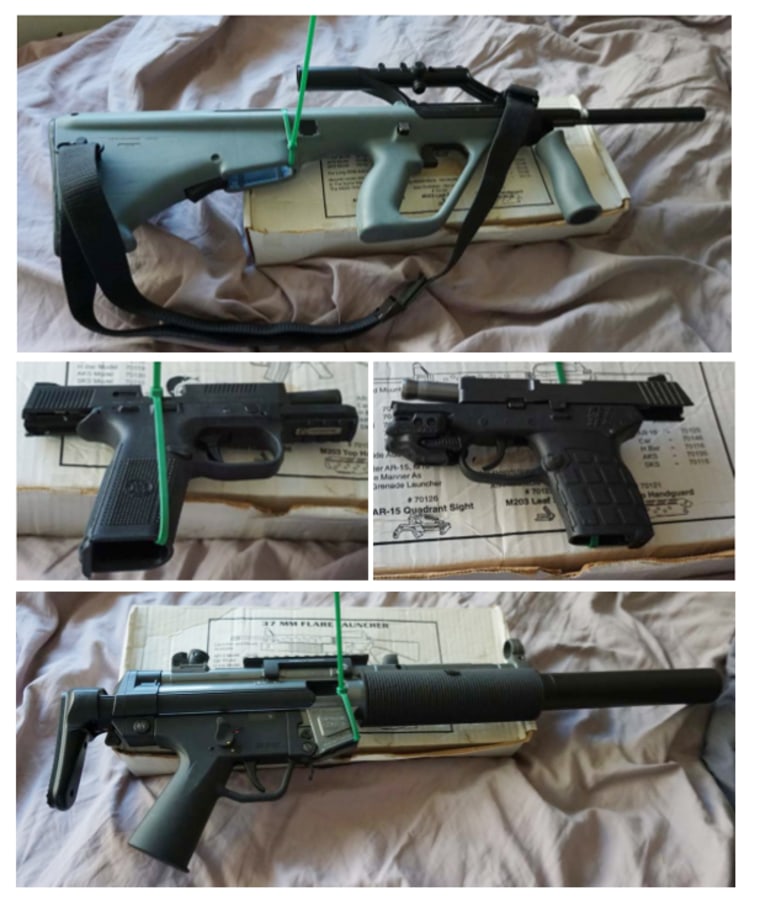 There were also illegal bump stocks, a device that enables a shooter to fire a semi-automatic rifle like a machine gun, as well as high-capacity magazines, ammunition and "inert replica grenades."
All of this potentially deadly weaponry was "largely unsecured and accessible to (Quan's) housemates," the papers state.
Quan was hit with a Felon in Possession of a Firearm charge. And the court papers revealed that Quan had at least three prior felony convictions starting in the 1970s when he was in the army and court-martialed for trying to steal military weapons.
In 1983, the papers state, Quan was one of three men charged with conspiring to kill a Seattle man by planting a bomb made from four sticks of dynamite under his pickup truck.
"The attempted murder failed only because the bomb malfunctioned," the papers state.
Quan turned on his co-conspirators and, in return for his cooperation, was allowed to plead to a lesser explosives possession charge. But in 1991, Quan landed in hot water again when he was convicted of unlawful possession of a firearm.
Both Thompson and Quan, who is believed to be in his 60s, remain in police custody, a federal official said.