LACONIA, N.H. — A car crashed into a busy restaurant and injured several patrons in a lakeside town in New Hampshire Sunday afternoon, emergency officials said.
The vehicle struck the Looney Bin Bar & Grill a little after 12:40 p.m. Firefighters who arrived on the scene found the car inside the restaurant, the Laconia Fire Department said in a statement.
Emergency responders treated several customers at the scene and transported 14 people to area hospitals with non-life-threatening medical issues including significant lower leg injuries, lacerations and contusions, the fire department said.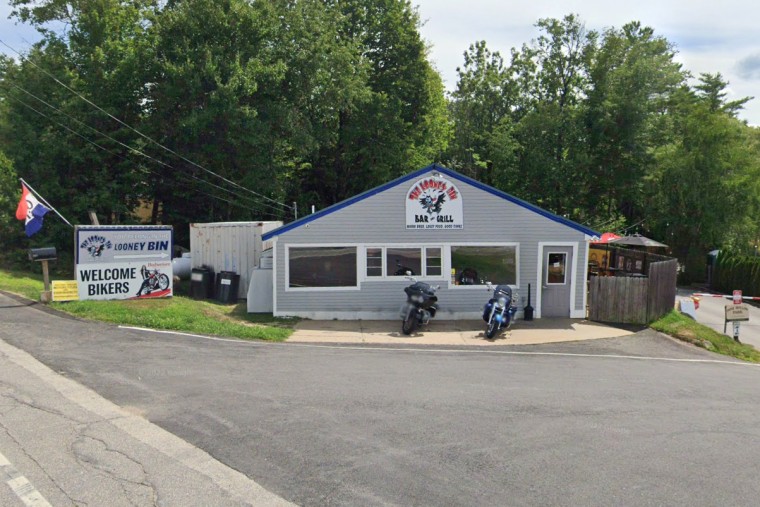 Another 20 people were evaluated at the scene by emergency personnel but did not require transport to hospitals from the community about 27 miles north of Concord on Lake Winnipesaukee.
"There were a lot of people inside due to it being lunchtime and a holiday weekend," Laconia Fire Capt. Chad Vaillancourt said in the statement.
The building sustained significant damage.
The fire department said the cause of the accident is under investigation.