A car crashed into the second floor of a house in a Pennsylvania town Sunday, authorities said.
Authorities responded to the vehicle crash at a home in Decatur Township at 3:25 p.m., Pennsylvania State Police said, adding that an investigation determined the crash was "an intentional act" and that charges were pending.
The vehicle went into a culvert behind the house before landing on the roof, according to Junction Fire Company. The investigation found speed to be a factor in the crash, according to Decatur Fire Company.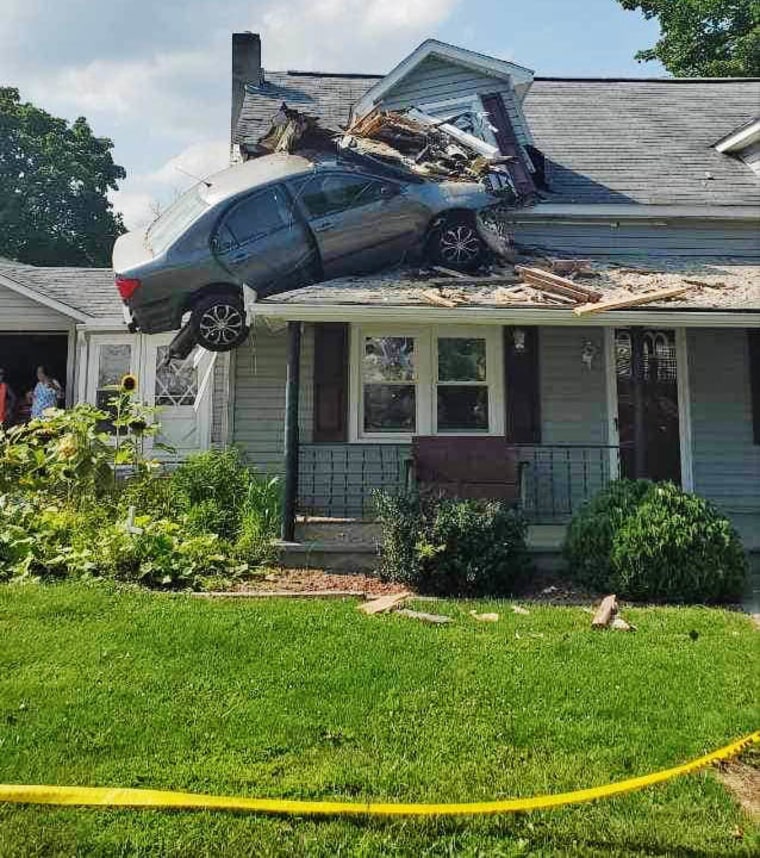 The driver of the vehicle was identified as 20-year-old Evan Miller, according to the Pennsylvania State Police report. The driver was transported to the nearby Geisinger Lewistown Hospital and no deaths were reported from the incident, according to the Junction Fire Company. The occupants of the house were uninjured, according to the Decatur Volunteer Fire Company.
Charges were not filed as of Tuesday afternoon, according to the the Unified Judicial System of Pennsylvania website.