Twenty people were injured, two of them seriously, Tuesday morning after a car crashed into a Social Security building in New Jersey, police said.
At least one person was critically injured and another in serious condition after a 1998 Nissan Sentra smashed into the lobby of the building in Egg Harbor Township about 9:50 a.m. ET, police said.
Multiple people were struck by the car or debris from the crash, police said. Eighteen people were treated for minor injuries.
The driver, Donna Woodall, 56, accelerated across the sidewalk through an exterior wall and into the building, police said.
Woodall, who had three passengers, two of them children, was attempting to park when the car slammed into the building, township police Lt. Mike Finnerty told NBC News.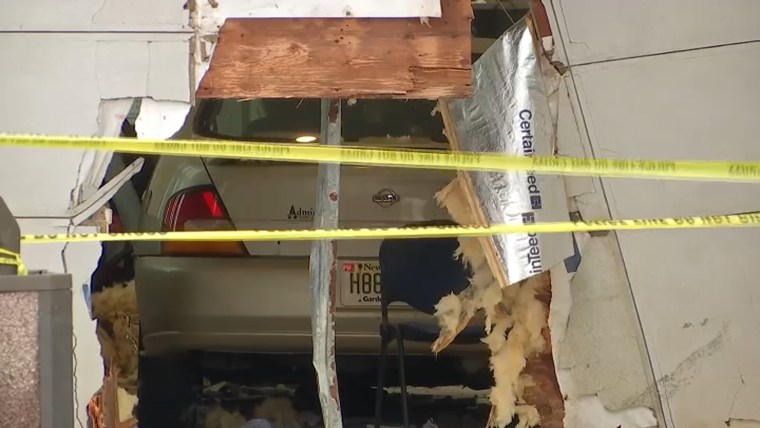 The two children were in car seats, police said. No one in the vehicle was among the seriously injured, Finnerty said.
Authorities said the crash does not appear to be a deliberate act.