One of the largest murder cases in Ohio history, involving a doctor accused of killing 25 patients, will hinge on his colleagues' cooperation and what they can offer up at trial, legal experts say.
And what those former co-workers reveal may help shed light on something that has so far eluded investigators: a motive.
A six-month review into William Husel, an intensive care doctor at Mount Carmel Health System in Columbus from 2015 to 2018, culminated Wednesday with his indictment. Franklin County prosecutors allege that Husel, 43, ordered excessive doses of opioids for those patients in intensive care, which either caused or hastened their deaths.
Many of those patients were in failing health and not alert when they came under Husel's care, so "there would be no legitimate medical reason to administer" powerful painkillers, Franklin County Prosecutor Ron O'Brien said Wednesday.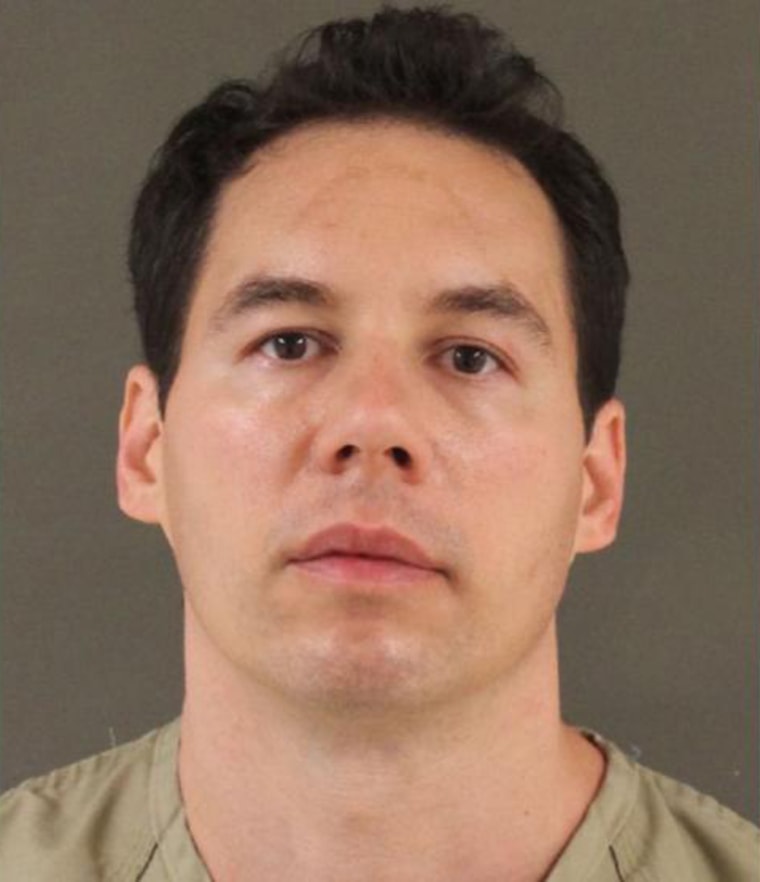 Husel has previously asserted his Fifth Amendment right against self-incrimination to the State Medical Board of Ohio, and if he decides not to testify in the criminal case, many of the holes will have to be filled in by those nurses and in-house pharmacists who took his orders.
"Those pharmacists and nurses will give you a trail of his conduct," said Michael Benza, a professor and senior instructor in law at Case Western Reserve University in Cleveland. "What prosecutors are going to need is for these other people to testify to show his connection, what his conduct was."
In the fallout of an internal investigation, 30 employees, including nurses and pharmacists, were placed on leave, while 18 others with ties to the case no longer work there — with many of them having already left in prior years, hospital officials said.
O'Brien said Wednesday that he did not expect others to be criminally charged in the case, and that there was a clear chain of command in which the doctor "issues an order, a nurse takes medicine from a machine, and either that nurse or another administers" the drug on the doctor's behalf.
Knowing the reason behind why someone committed a crime is helpful for juries to gain a fuller picture into what happened, but there's no requirement for prosecutors to show a motive, said Steve Nolder, a defense attorney in Columbus.
A murder charge does require prosecutors to demonstrate the defendant's actions were intentional — rising to a higher level than incompetence or medical negligence that isn't necessarily criminal.
Nurses and pharmacists who can avoid prosecution would almost certainly be willing to talk, Benza said. While some may have failed to follow correct hospital or medical protocol by providing and administering the potentially fatal doses, Benza added, their actions also indicate that they were simply following a doctor's orders — not knowingly taking part in a "purposeful killing."
He likened their situation to how postal drivers might know there's always a chance that some of the packages they're delivering could contain narcotics.
"That doesn't make them drug dealers," Benza added.
Husel's state of mind could also come into play at trial. But O'Brien on Wednesday made clear that he would not seek the death penalty against the disgraced doctor, which would require prosecutors to prove aggravated murder and that he preplanned the deaths and essentially worked out how he wanted to kill each patient.
O'Brien said it appears Husel was taking advantage of his position.
"I likened it to the burning down of a candle," he said. "That candle, while there may just be a half an inch of wax left, if I blow that candle out, I'm causing that flame to go out sooner than it would naturally."
Husel, whose medical license was suspended in late January, faces 15 years to life in prison for each charge, if convicted. He pleaded not guilty Wednesday, and was being held on a $1 million bond.
Richard Blake, his defense attorney, said Wednesday that the case is not murder and denied that Husel was attempting to euthanize patients. Physician-assisted suicide is illegal in Ohio.
Blake could not immediately be reached for further comment Thursday.
Husel, meanwhile, is entangled in at least 19 wrongful-death lawsuits stemming from the deaths at Mount Carmel.
Attorney Gerry Leeseberg, who is representing family members in 15 of the suits, said it's possible some of them could be called to testify as part of the criminal case since they allege Husel misrepresented to them how close to death their loved ones were.
Also named in the various suits are the Mount Carmel Health System and some pharmacists and nurses. Mount Carmel officials said Wednesday the hospital continues to be cooperative with investigators and has implemented "meaningful changes throughout our system to ensure events like these never happen again."
Leeseberg said he expects to begin taking depositions in the civil cases within a month.
Meanwhile, Husel's civil attorney has requested a delay in the civil proceedings because of the on-going criminal investigation, and warned that Husel would have to invoke his Fifth Amendment right. The issue of whether to allow for a stay of proceedings is scheduled to be addressed in court later this month.
Leeseberg said he's pleased that a criminal investigation has led to murder charges, but questioned how Husel's actions weren't calculated in some way given that an investigation showed how he was increasing fentanyl doses for patients little by little over time — until it finally caught supervisors' attention.
Last November, in a case that prompted the hospital's investigation into Husel, an 82-year-old woman with stomach pain was ordered 2,000 micrograms of fentanyl about five minutes before she died, according to a lawsuit. Such an amount of the synthetic opioid would be 20 times higher than what would be appropriate for a patient, depending on their size and circumstance, medical experts say.
Leeseberg said that Husel may have been persuasive enough to get his medication orders filled, and colleagues working late nights with him may not have felt they could overrule him.
Ultimately, Benza said, what may have motivated Husel to allegedly order such large amounts that would end his patients' lives may remain a mystery — which would only deepen the unanswered questions in an already befuddling case.
"There may never be a why," he added.
Editor's Note: This report has been updated to include a generic image of fentanyl. No drug maker has been implicated in this case.