Casey Anthony has filed for bankruptcy protection in Orlando, Fla.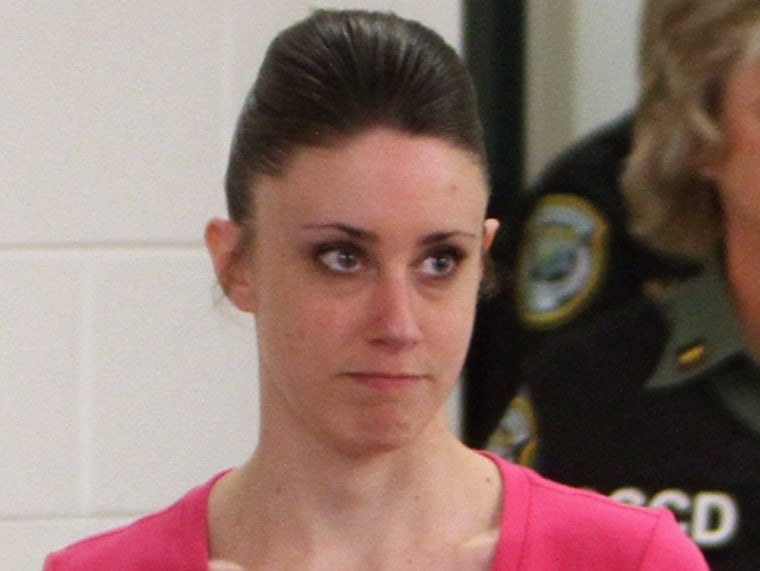 Anthony owes about $792,000 -- most of it to her defense attorney, according to a Chapter 7 petition filed Friday in U.S. Bankruptcy Court, The Associated Press reported.
She also faces three civil lawsuits stemming from the disappearance of her daughter, Caylee Marie,  the Orlando Sentinel reported. The 2-year-old girl was reported missing in July 2008 and her body was found that December near the home of Casey Anthony's parents in the Orlando area.
Anthony was found not guilty of murder in July 2011 but was convicted of lying about the child's disappearance. She was sentenced to time served, and on Friday an appeals court struck down two of the lying convictions.
Anthony claimed that a babysitter had kidnapped Caylee, and a woman with the same name is suing for defamation, as is the former meter reader who found the body -- he says Anthony's attorneys damaged him by painting him as a possible killer.
The third suit is by Texas EquuSearch, a search and rescue organization, which says it spent more than $100,000 searching for Caylee.
Anthony's bankruptcy filing said she had only $1,084; here are her main debts, according to the Sentinel report:
About $500,000 to defense attorney Jose Baez
$145,660.21: Orange County Sheriff's Office
$68,540: Internal Revenue Service
$61,505: Florida Department of Law Enforcement
$10,283.90: to the Metropolitan Bureau of Investigation