Zoo Knoxville in Tennessee is investigating what killed 33 of its reptiles last week, officials said Saturday.
In a news release, the zoo said the deaths occurred in its main herpetology building between Tuesday night and Wednesday morning.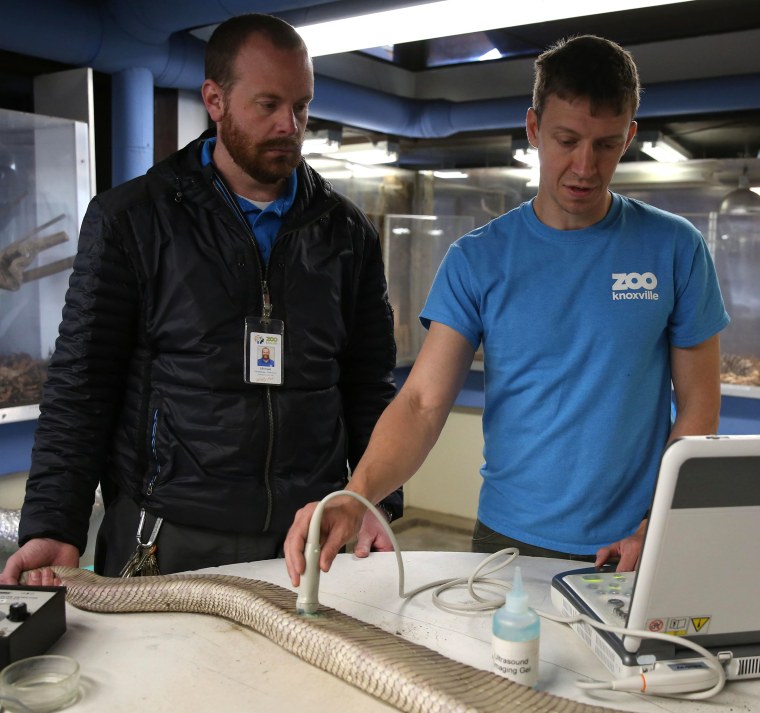 Zoo workers and veterinarians from a local university evacuated and treated the 52 animals housed there. Thirty-three of them died, the release said.
Among the dead were a forest cobra, an albino Eastern diamondback rattlesnake and three species that the zoo identified as critically endangered: a Louisiana pine snake, a Catalina Island rattlesnake and an Aruba Island rattlesnake.
Unidentified threatened species of reptile were also killed, the release said.
"This is a devastating and catastrophic loss to our zoo," President Lisa New said, according to the release. "These animals were important ambassadors who helped so many people understand the role snakes and lizards play in the balance of nature."