New York and New Jersey on Thursday raised to seven the number of states whose attorneys general have said they are reviewing Roman Catholic dioceses for cases of sexual misconduct by clergy — and several other states could join that growing list.
Pennsylvania Attorney General Josh Shapiro said Thursday that since the release of a Pennsylvania grand jury report last month — which accused more than 300 priests of having abused more than 1,000 children over 70 years — "more than a dozen attorneys general and a senior official at the Department of Justice have reached out to me."
Shapiro didn't identify those officials, and tracking down all of the states that have begun formal investigations is nearly impossible. Many states don't confirm, deny or comment on active investigations or grand jury proceedings, and in others, the attorney general's authority is limited to pursuing only cases that originate with local prosecutors.
But the attorneys general of Illinois, Missouri, Nebraska and New Mexico have announced or laid the groundwork for investigations in their states, while church officials in Florida said the state prosecutor had made contact with them.
The governor of Minnesota, meanwhile, has said he is considering a formal inquiry but doesn't know whether he has the authority.
In Illinois, Attorney General Lisa Madigan said last month that she would be meeting with leaders of the Archdiocese of Chicago, the third largest in the United States, and that she expected all of the state's six dioceses to "agree and cooperate fully."
"If not, I will work with states' attorneys and law enforcement throughout Illinois to investigate," Madigan said.
The Pennsylvania report names three priests who it said had previous connections to Illinois, including the Rev. Raymond Lukac. It said Lukac was reassigned to other posts after church authorities discovered that he had secretly married a pregnant teenage parishioner.
Lukac died in 2000.
In Missouri, Attorney General Josh Hawley began a review of the Archdiocese of St. Louis last month after it volunteered to open its files.
The Rev. Robert Carlson, the archbishop of St. Louis, said he volunteered the diocese's cooperation in a letter to Hawley "for the credibility of the archdiocese." Hawley said he had asked the bishops of the state's four other dioceses to cooperate, as well.
The Kansas City Star reported that two former Kansas City-area priests were among those named in the Pennsylvania report.
In Nebraska, Attorney General Doug Peterson last week asked bishops in Grand Island, Lincoln and Omaha to provide records going back to 1978, specifically mentioning reports of sexual exploitation and child pornography, The Associated Press and several Nebraska news organizations reported.
The Diocese of Lincoln has acknowledged that it is investigating allegations of abuse or other improper behavior against six priests.
And in New Mexico, Attorney General Hector Balderas on Tuesday demanded that the state's three dioceses turn over all documents related to allegations of abuse "in contemplation of litigation." The dioceses of Gallup and Las Cruces and the Archdiocese of Santa Fe all said in statements that they would cooperate.
"We have numerous, numerous families with generational abuse, still in pain," Balderas told NBC affiliate KOB of Albuquerque.
"I don't really care about confidentiality in a civil court. I don't really care about excuses that the Legislature has in terms of statutes of limitations," he said. "If this institution is to be an institution of trust and faith, they need to fully tell their story."
Florida Attorney General Pam Bondi acknowledged last month that Florida is one of the states where investigations must originate with local prosecutors. But in a statement, she said her statewide prosecutor was "reaching out to all of the state attorneys to explore the matter."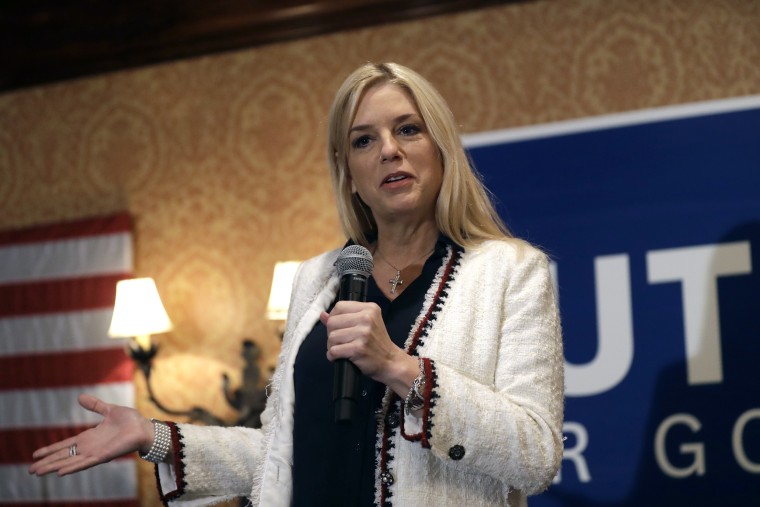 Bondi's office couldn't be reached for comment after hours on Thursday. But the Diocese of St. Petersburg told Religion News Service that the state prosecutor had made formal contact and that the diocese would cooperate.
Likewise, the attorney general's office in Minnesota has no jurisdiction to launch a Pennsylvania-style investigation. But under state law, the governor can convene statewide grand juries.
Gov. Mark Dayton's office didn't respond to a request for comment. In an interview last month with Minnesota Public Radio, Dayton said he was seriously considering the idea but needed to study the relevant state statute "to understand what my authority is and is not."
In 2013, Dayton signed a law eliminating Minnesota's statute of limitations for child sexual abuse.