It seemed like a godsend to an unemployed former Mississippi college student: a seemingly secure job with a big federal contractor at a time when the coronavirus crisis was crashing the economy in her state and around the country.
For Brianna Flores, 22, the added plus to working at a Maximus call center meant she could do some good by giving worried callers coronavirus guidance directly from the federal Centers for Disease Control and Prevention.
"I was unemployed and this place was hiring in the middle of a pandemic," she said. "I was excited to get this job."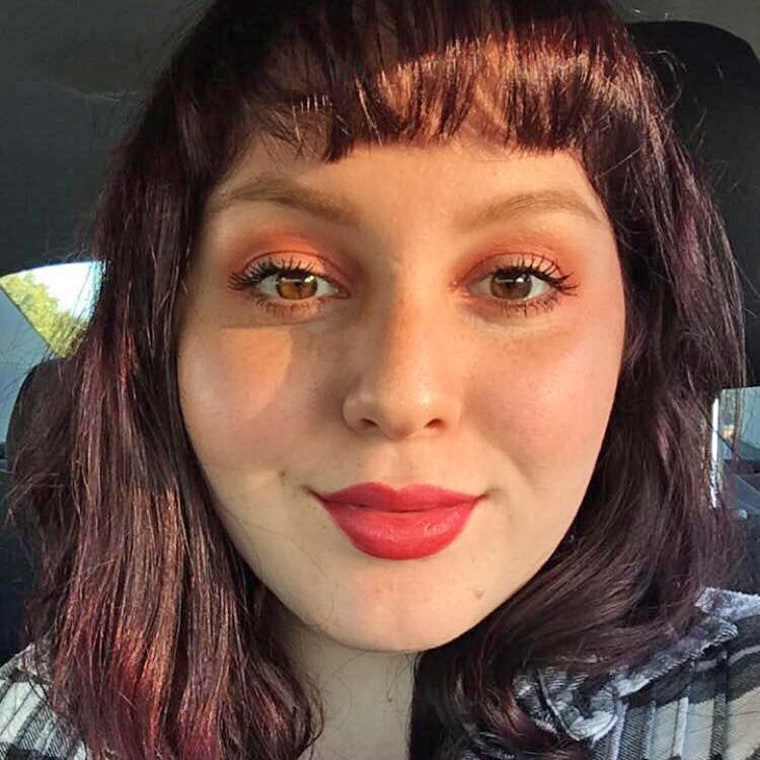 But when she arrived for orientation March 23 at the call center in a mall in Hattiesburg, Mississippi, she said she could see right away that the company was not practicing the CDC social distancing rules she was hired to preach.
"The first day was kind of crazy," said Flores, whose job is to answer calls for the CDC and provide basic coronavirus information. "We were in this chaotic training class of 70 people. For starters, we had to stand in close quarters in a long line just to enter the call center."
At the end of it, she said, were two Maximus workers wearing protective gear while checking identification and handing out badges.
"But there were no social distancing precautions taken," she said. "We were all talking about it. We were all saying somebody was going to come down with it."
Once inside the space the company rented, Flores said the trainees were made to sit together for a presentation before they were "crammed into a room full of cubicles in close quarters to begin training."
"They barely had enough room to fit us all in, let alone observe a 6 foot distance between each person," Flores said. "There were no assigned seats or assigned headsets, and we were given a single bottle of cleaner to share. We had to spray our stations ourselves."
Flores said she and several other trainees spoke up about the unsafe conditions to the Maximus worker who was training them via video link.
"We were packed like sardines in the space," Flores said. "She said she had no idea."
Within days of the orientation, Flores said she was forced to go into quarantine for two weeks because a trainee in her group tested positive for the coronavirus.
The irony is not lost on Flores that the information she was hired to dispense could have prevented her co-worker from getting infected.
"I do think that Maximus should stay open because it provides vital information," she said. "But it gets paid with taxpayer dollars, it should be held to a higher standard. It should be doing more to protect the workers."
When the story broke in the local Hattiesburg American newspaper March 31 that a Maximus trainee tested positive, the company announced that a cleanup was underway at the mall where the call center is located.
"Access to the site will be limited to allow sanitation to occur and in accordance with Centers for Disease Control and Prevention Guidelines," Maximus said in a statement published in the newspaper. "We will suspend on-site operations until cleaning is complete."
That same day, company CEO Bruce Caswell issued a statement saying that no Maximus workers "will face the difficult decision of choosing between their health and coming to work during the COVID-19 pandemic."
Many employees will be allowed to work from home and those who can't because they are in quarantine or are ill or face family obligations can apply for paid leave, Caswell said,
"For roles where employees must work on site, we are taking every precaution to ensure a safe work environment," he said.
Caswell's statement was provided to NBC News by chief Maximus spokeswoman Lisa Miles who said, in an email, she wanted to "correct the inaccuracies you've highlighted."
Miles released an additional statement Thursday that reiterated much of what Caswell said.
"In Hattiesburg, we are requiring all employees to wear face coverings when not taking phone calls," she added. "Across all of our U.S. operations, we are asking employees working in the office to wear face coverings. To this end, the Company has been awaiting fulfillment of 725,000 face coverings and some of these will arrive at our offices this week but there continues to be supply chain challenges."
NBC News has also reached out to the CDC for comment.
The Communications Workers of America, which is currently working to unionize call center workers like those at the Hattiesburg location, said Maximus must make good on its promises to protect workers.
"If our tax dollars are being sent to a for-profit private contractor to inform the public about how to protect themselves from COVID-19, that company absolutely must take care of its workers and their safety," union president Chris Shelton said.
"CWA was horrified to hear from Brianna that Maximus repeatedly did not observe the proper 6 feet of social distance in her training class to become a Maximus call center agent for the CDC," union attorney Alex van Schaick added.
Maximus is the nation's largest provider of call services to the federal government and agencies like the CDC, as well as the biggest provider of Medicaid administrative services to state governments. It runs 11 call centers around the country and employs some 10,000 workers, most of whom make little more than minimum wage.
The company has had to contend with some poor publicity in recent years. Maximus was called out in the Netflix documentary "The Trials of Gabriel Fernandez" about the failures of child services in Los Angeles to protect an 8-year-old boy from his abusive mother and her boyfriend. According to the documentary, a security guard at an office run by Maximus reported the abuse to his supervisors, who failed to send along the complaint.
And Maximus has also been accused of underpaying workers in Idaho and Kansas.
In 2018, Kansas took over the processing of Medicaid applications from Maximus after discovering "a tremendous backlog due to understaffing." The company was also compelled to return $10 million to the state.
Flores said she was unaware of Maximus' history and that she was "excited" to start her new job.
"It's extremely important work at this frightening time," she said. "Of course, I knew that starting any new job would be a challenge under these circumstances. But I didn't feel like I had a choice. I need to pay my bills."
"There is no deferment on paying the rent," she said.
Flores said she's now working happily from home. But she worries for co-workers who aren't as lucky.
"I'm trying to remain calm, but I'm also very anxious about being exposed to coronavirus on the job, knowing how the virus can spread from person to person without people even displaying symptoms," she said.