Tobacco claimed another victim Wednesday — President Donald Trump's pick to head the Centers for Disease Control and Prevention.
The agency's director, Dr. Brenda Fitzgerald, tendered her resignation following a Politico report that she had "bought shares in a tobacco company one month into the leadership of the agency."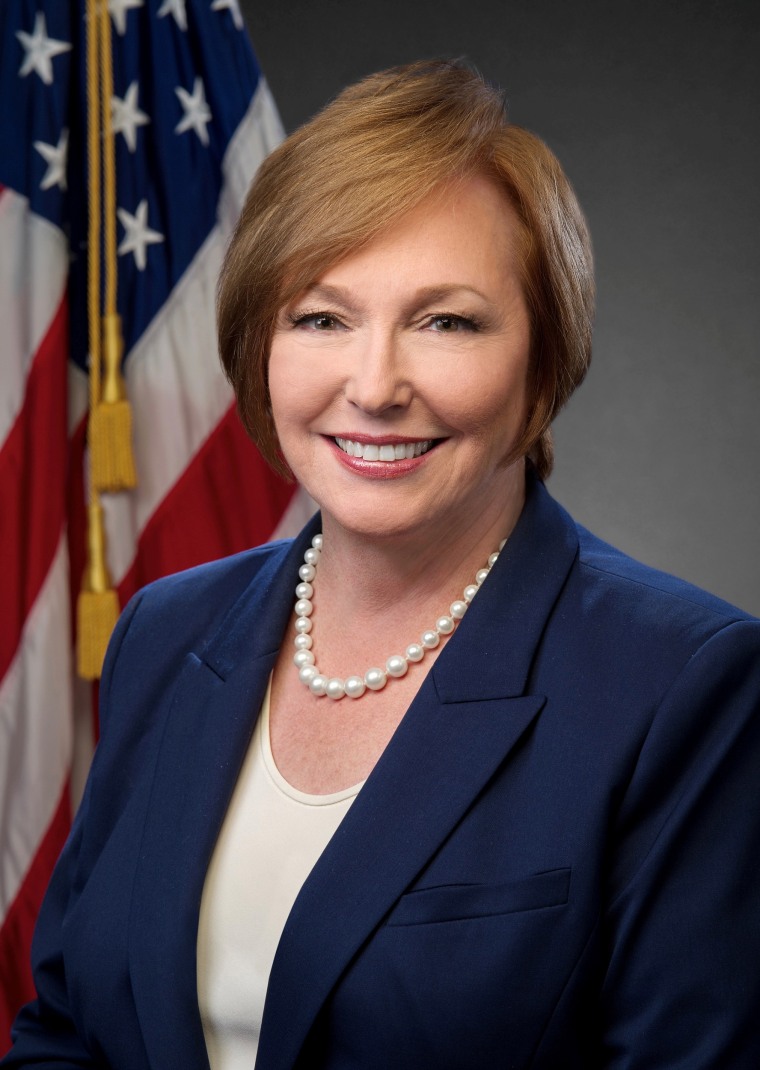 "Dr. Fitzgerald owns certain complex financial interests that have imposed a broad recusal limiting her ability to complete all of her duties as the CDC Director," the U.S. Department of Health and Human Services said in a statement. "Due to the nature of these financial interests, Dr. Fitzgerald could not divest from them in a definitive time period."
So Fitzgerald resigned, the HHS said.
There was no additional comment from Fitzgerald, who is a doctor and the former Georgia Department of Public Health commissioner.
Fitzgerald, who is 71, declined to explain to Politico why she purchased thousands of dollars of Big Tobacco stocks after assuming leadership of the CDC on July 7.
An HHS spokesman confirmed "the potentially conflicting" stock purchases to Politico but said they were handled by Fitzgerald's financial manager and that she subsequently sold them.
Critics like Richard Painter, who was President George W. Bush's ethics lawyers from 2005 to 2007, told Politico that Fitzgerald's purchases were "tone deaf" and "ridiculous."
In an email to NBC News after Fitzgerald resigned, Painter called the stock purchases "an obvious conflict of interest."
"Shows how oblivious this administration is to financial conflicts of interest," Painter wrote. "One of many examples at very high levels."
Neither the White House nor Trump, who is not a smoker, weighed-in immediately on Fitzgerald's resignation. Nor did the HHS name a possible replacement for Fitzgerald, whose appointment does not require Senate approval.
Fitzgerald's exit came four months after Tom Price resigned as the Health and Human Services Secretary after days of public outcry over his use of expensive private jets to conduct government business.
The CDC has for years made fighting smoking a priority and calls it "the leading cause of preventable death" on its website.
"The tobacco industry spends billions of dollars each year on cigarette advertising and promotions," the CDC says. "Smoking costs the United States billions of dollars each year."
As of 2015, some 36.5 million Americans still smoked, despite repeated warnings that it causes cancer, the CDC reported.
Dr. Tom Frieden, who headed the CDC under President Barack Obama, defended Fitzgerald "as someone who was committed to supporting public health and protecting Americans."
"I have spoken with Dr. Fitzgerald and believe her when she says that she was unaware that a tobacco company investment had been made, she understands that any affiliation between the tobacco industry and public health is unacceptable, and that when she learned of it, she directed that it be sold," Frieden said in a statement.