The American dentist who shot Cecil the lion has reportedly hired a private security firm staffed by armed ex-cops to protect his home.
Walter Palmer contacted the Global Investigative Group after his Florida vacation home was spray-painted with the words "lion killer," and what appeared to be marinated pig's feet were scattered in the driveway, The Associated Press and New York Post reported.
"We just take care of business"
"We have armed investigators on the property, we're setting up covert cameras, we're documenting all license plates," Walter Zalisko, who heads the firm, told the News York Post. "Every investigator is a former police officer. They are all highly trained, armed with handguns and are all licensed by the state of Florida."
Palmer, 55, has been the subject of global outrage since he killed the well-known lion in Zimbabwe. Officials there said they are seeking his extradition, and he has closed his Minnesota dental practice following protests and disappeared from public view.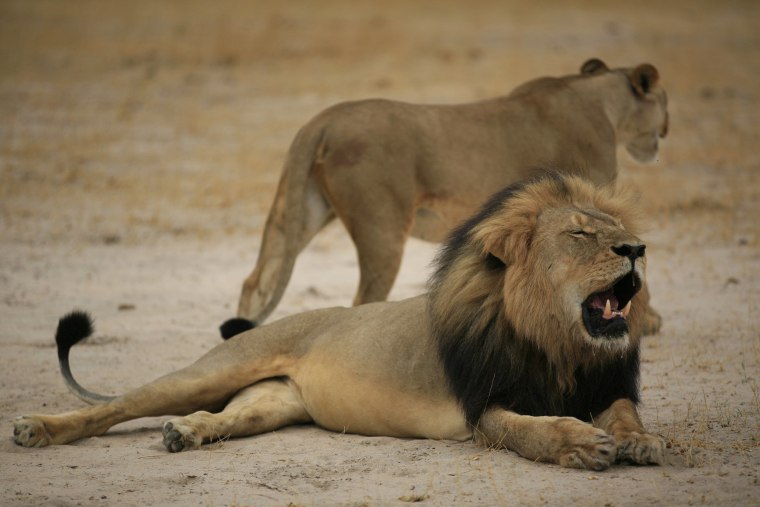 He said he trusted his hunting guides, one of whom has been charged over the killing, and that he believed he had all necessary permits.
"We don't dwell on the accusations," Zalisko told the Post. "Our jobs are specific and we just take care of business. We don't let our personal feelings get in the way."
According to its website, the Global Investigative Group was founded in 1998 and provides a range of services. Zalisko is a retired chief of police from New Jersey, it adds.