A Michigan court of appeals decided this week that, despite a mother's plea, a message left behind by her 21-year-old son on his cellphone is valid as a will.
Lanora Jones, 49, the mother of Duane Francis Horton Jr., took her case to court in late 2016, almost a year after her son died by suicide, stating the digital letter should not be deemed as his official will and testament.
Before he died, Horton left a hand-written letter that read, "I am truly sorry about this... my final note, my farewell note is on my phone," according to court records.
On the phone, Horton wrote that he wanted nothing to go to his mother, including a $100,000 trust fund left behind by his late father.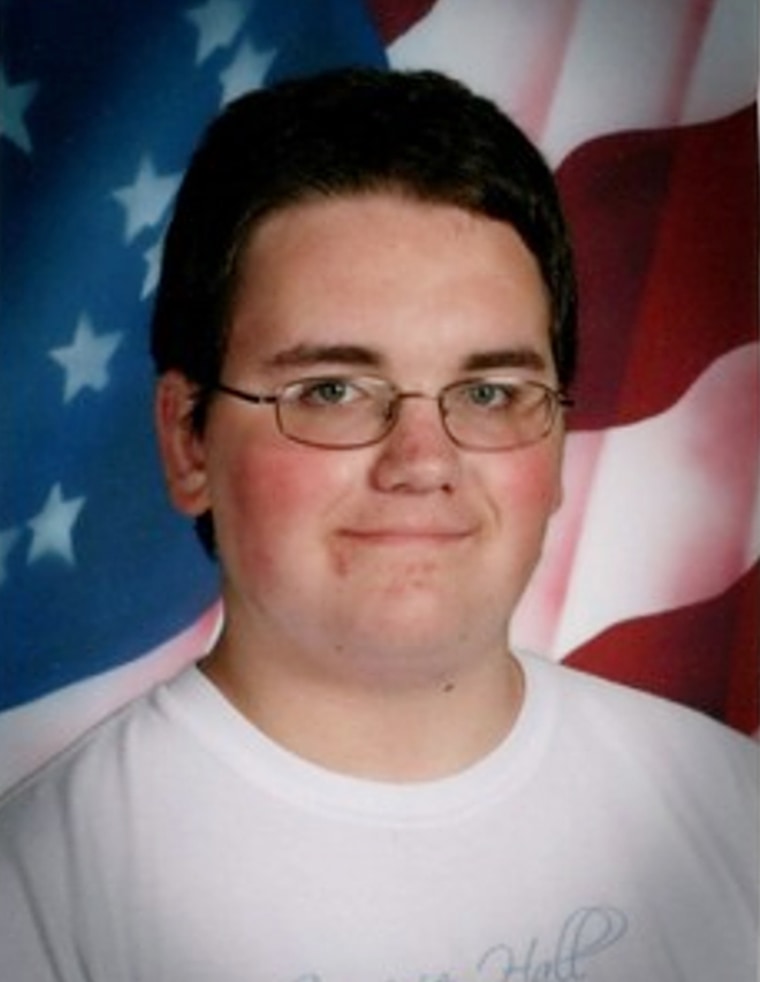 Horton's roommates, who found his body, were the first to read the document. The "farewell" letter contained last sentiments, apologies to specific individuals, some religious comments and requests for his funeral arrangements, according to court filings.
Horton then went into the distribution of his property, giving his half-sister, Shella Graves, the full amount of his trust fund.
"If at all possible, make sure that my trust fund goes to my half-sister, Shella, and only her," Horton's will stated. "Not my mother."
Samuel Gilbertson, the mother's lawyer, said Jones and Horton were estranged and Horton had been living with his grandmother for a period of time before his death.
"They did not have a close relationship," Gilbertson said in a phone interview with NBC News on Thursday. "His mother had made more of an effort to be involved in the relationship and it looked like things were going to become more amicable."
Jones' case, which was decided Tuesday, hinged on a Michigan probate law that lists the requirements that must be met for a will to be deemed legal.
"The focus [for Jones] was to make sure that her son's intent was actually done," Gilbertson said. "We had serious questions if the note was actually written by her son, and if it remained in the condition that it was initially written, it was an editable document."
The Michigan statute says the will has to be signed in the presence of two witnesses. If no witnesses are present, the text must be in the handwriting of the grantor and contain a handwritten signature and handwritten date.
Horton's digital letter met none of those requirements, but the appellate court still deemed it valid on the grounds that there was enough evidence of Horton's intent for it to be his will.
The victim's roommates testified against Jones in court, saying that the digital letter read like what Horton would have said.
Another concern stated in court by Gilbertson was Horton's mental health. According to the lawyer, the 21-year-old had a history of bipolar disorder, tourette's and ADHD.
"[Jones] has a hard time believing that this is actually what he intended, obviously this is someone who was considering committing suicide," Gilbertson said.
"This ruling will have significant implications and precedes centuries of precedent," Gilbertson said. "It will be very interesting in Michigan to see how cases similar to this go forward from now on."
One case similar to Horton's was recently decided in Australia. The Supreme Court in Brisbane found a draft, unsent text message viable as the will of a 55-year-old man, who had died of suicide in October 2016. In the message, which was addressed to his brother, the man appointed his brother and nephew to take all that he had, stating that he was unhappy with his wife, the Australian Broadcasting Corporation reported last year.