Senior military and defense officials are investigating reports that scores of civilians — potentially nearly 200 — were killed in a U.S. airstrike in the Iraqi city of Mosul last week.
Local officials and residents said Thursday that dozens of people were buried in collapsed buildings after the air raid in the al-Aghawat al-Jadidah district triggered a huge explosion, according to Reuters.
The strike comes in the same month as two other high-profile strikes in Syria, where the U.S.-led coalition is also fighting ISIS. In total, the three strikes have resulted in unconfirmed reports of upwards of 350 civilian casualties.
Officials at United States Central Command (CENTCOM) are now investigating whether the Mosul strike was executed by the U.S. rather than by other coalition members, or even by ISIS, and whether the numbers of civilian casualties are correct.
CENTCOM said initial review of the strike data for the week of March 16-23 detailed that coalition forces had struck ISIS fighters and equipment on March 17 in western Mosul, at the location corresponding to the reports of the civilian casualties. Iraqi Security Forces requested a review of the data.
"CJTF-OIR takes all allegations of civilian casualties seriously and a formal Civilian Casualty Credibility Assessment has been opened to determine the facts surrounding this strike and the validity of the allegation of civilian casualties," CENTCOM said in a statement.
A civilian casualty report is issued monthly, CENTCOM added, verifying allegations and that coalition airstrikes are executed in compliance with the Law of Armed Conflict.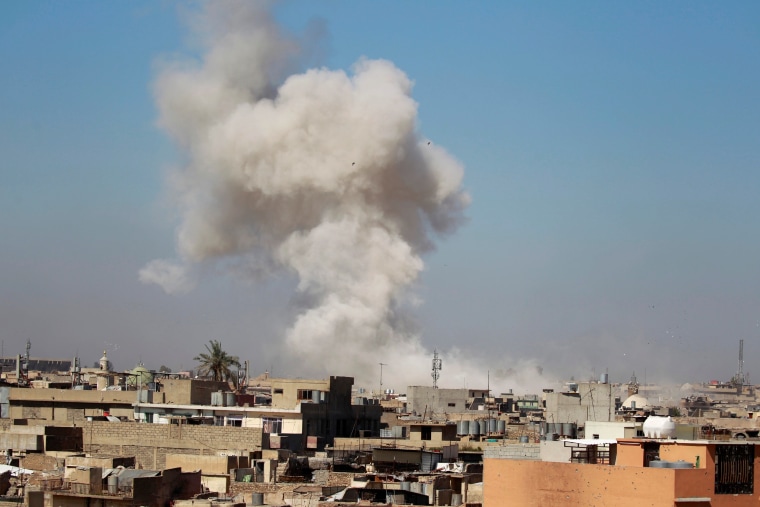 March could prove to be the deadliest month for civilians at the hands of U.S. airstrikes since the war began, potentially taking the tally to more than 1,000 civilians killed.
The United Nations expressed profound concern on Saturday over the reports.
"We are stunned by this terrible loss of life," Lise Grande, the humanitarian coordinator for Iraq, said in a statement.
The dramatic uptick forced Airwars — a monitoring group which notes casualty numbers — to stop tracking Russian strikes and only focus on U.S. and coalition strikes that result in civilian casualty claims.
For the first time since Moscow's intervention in Syria, claims of civilian casualty deaths caused by the coalition outstripped claims against Russia, according to Airwars.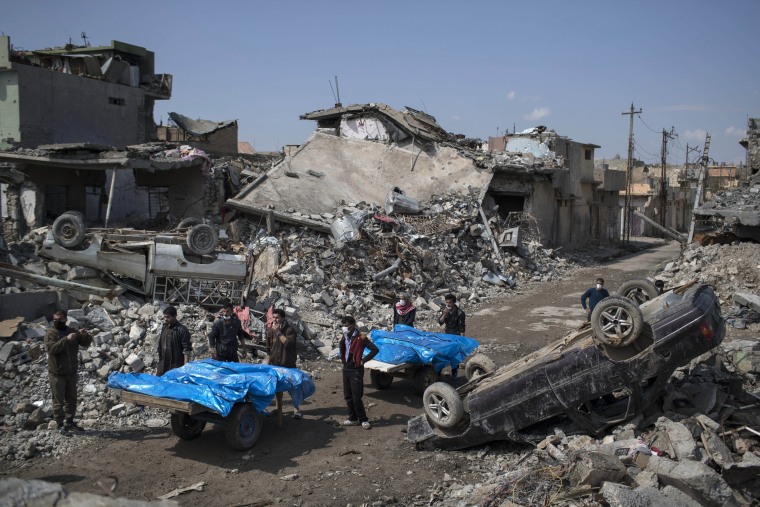 A senior defense official denied that there had been any change in rules of engagement, which are meant to minimize civilian casualties in Iraq and Syria.
The U.S.-backed offensive to drive Islamic State out of Mosul, now in its sixth month, has recaptured most of the city. The eastern side and about half of the west is under Iraqi control.
But according to Reuters, advances have stuttered in the last two weeks as fighting enters the narrow alleys of the Old City.