Central Michigan University campus police officers said Saturday that they had multiple encounters with the student accused of shooting and killing his parents in a campus dormitory.
Police arrested James Davis, Jr., shortly after midnight Saturday along railroad tracks near the campus, ending a daylong manhunt for the 19-year-old suspect.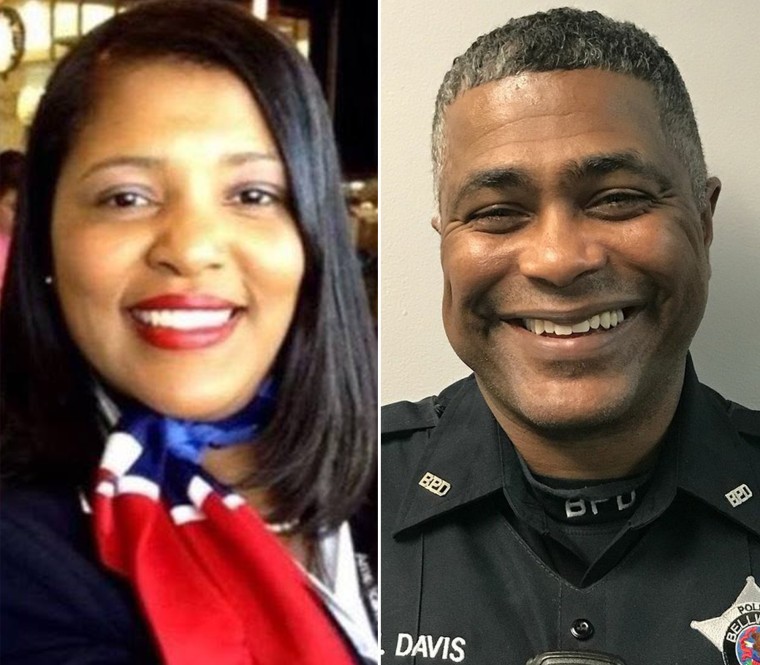 CMU Police Chief William Yeagley said officers received a tip that a suspicious man was walking along the railroad tracks near the university, and minutes later Davis was arrested.
Yeagley also revealed that campus police officers had encountered Davis multiple times in the 24-hours leading up to Friday's shooting.
On Thursday morning, Yeagley said Davis "ran into the office of our community policing officer very frightened."
"He said someone was out to hurt him, someone was out to harm him," Yeagley said, adding that when officers pressed Davis for more details, he was "extremely vague."
Campus police launched an investigation into the Davis' complaint and even interviewed a man Davis said was armed and wanted to hurt him, but ultimately police decided the man "did not pose any risk to Davis or anyone else."
Hours later, police again encountered Davis in the hallway of a dormitory with his bags packed, as though he was moving out. Yeagley said Davis "was really not making any sense" and his erratic behavior made officers suspect that drugs were involved, so they called his parents.
"The officer said we had some suspicion it might be drugs, does he have a drug history?" Yeagley said. "The mother said she too is concerned this could be drugs."
Officers took Davis to the hospital, where he was treated and later released into the custody of his parents on Friday.
Hours later, Davis' parents James Eric Davis, 48, and Diva Jeneen Davis, 47 were shot and killed.
Yeagley said Davis was captured on video Friday entering the dorm hall with a weapon that police believe to have been registered to his father, who was a police officer. The university said that police determined Davis went to the family vehicle, got the gun and returned to the residence hall with the handgun.
Related: Student sought in killing of parents at Central Michigan University in custody
"The gun was registered to his father, and ... we saw for sure that [Davis] came from the parking lot into our residence hall with the gun and the father was upstairs at that time," Yeagley said.
Davis allegedly escaped from the dormitory on foot, leading to a campus lockdown and a citywide manhunt for the alleged shooter.
Davis appeared to be incoherent and suffering from hypothermia when he was arrested Saturday morning, Yeagley said. He is "in custody, under guard at a hospital," he added.
Davis is charged with two counts of homicide-open murder and possession of a weapon to commit murder, the university said in a statement on Saturday.
Myles Turner, who said he was a close friend of Davis, told NBC News that the 19-year-old was "never one to be violent, mean, or rude in any way."
"He was the guy I could talk to when I needed to tell someone something," he said, adding he spoke to Davis the day before the shooting and he seemed "normal."
"I'm just happy he's alive and still can change his life while he's locked up," he said. "He can turn to God and make a change and get the help he needs."
CMU President George Ross praised police and faculty members Saturday for following the safety protocols and safely locking the campus down "in minutes."
"We thank God that this incident ended quickly, and the suspect has been apprehended," Ross said.
"It doesn't end with the arrest this morning. There are thousands of people on campus yesterday ... and they will be dealing with this for the rest of their lives."