/ Source: Associated Press
WASHINGTON — President Donald Trump has nominated the CEO of a private weather company to head the government agency that oversees the National Weather Service, an organization the nominee has at times clashed with.
Barry Myers, who runs the pioneering weather firm AccuWeather, was chosen as undersecretary of Commerce and head of the National Oceanic and Atmospheric Administration. The weather service is part of NOAA.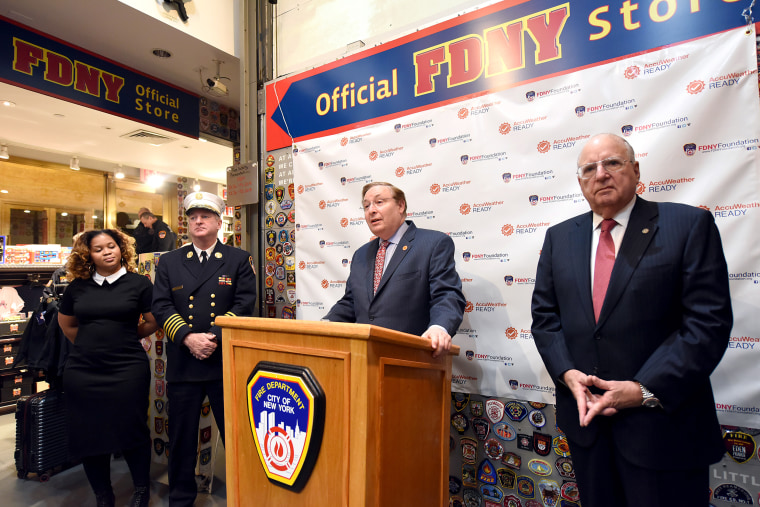 "American weather companies are now becoming the focal point for weather information in many of the countries around the world," Myers told Congress last year. "The number one mobile weather source in Europe is an American one — AccuWeather. We estimate that AccuWeather information is on about 1.5 billion or more devices globally.'"
But Myers told the House Science Committee he had problems with the way NOAA keeps some data private and how it works with competing weather firms.
The union that represents weather service employees has criticized a possible Myers nomination as a conflict of interest.
"As NOAA Administrator, he would be in a position to fundamentally alter the nature of weather services that NOAA provides the nation to the benefit of his family-owned business," union attorney Richard Hirn said in a July letter to Congress.
Related: Senate Panel Approves EPA Critic Scott Pruitt to Head Agency
The liberal-leaning Center for American Progress said Myers is unqualified because he is not a scientist and NOAA is a science agency.
But private meteorologist Mike Smith, who sold his firm to Myers and has worked for him, said Myers "knows weather science inside and out."
Ryan Maue of Weather.us said: "Myers will bring that Big Data acumen to NOAA and likely accelerate a process that has slowly been underway: more private-sector collaboration with satellite data, weather models and other information services. Government-sponsored satellite programs are hugely expensive and constantly under threat of cost-cutting during budget crises."