The Ohio hospital where a doctor allegedly prescribed excessive and potentially fatal doses of painkillers, prompting murder charges in the deaths of 25 patients, said Thursday it has fired almost two dozen employees and its chief executive will step down in the aftermath of the scandal.
The 23 employees at the Mount Carmel Health System in Columbus include five physicians, nursing and pharmacy management team members, hospital officials said. Another staffer was placed on administrative leave, while 11 others, not part of the 23 fired, were permitted to return to work.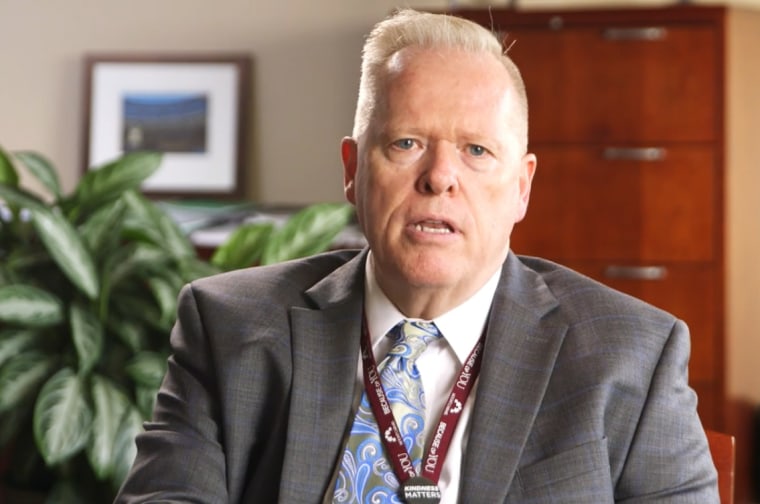 Ed Lamb, who joined the hospital system in November 2016 as its CEO, said he will resign by July 25 — almost two months after William Husel, a former intensive care doctor, was charged in the 25 deaths following a six-month investigation by the Franklin County Prosecutor's Office.
In addition, another Mount Carmel official, Dr. Richard Streck, the executive vice president and chief clinical officer, will retire at the end of September, Lamb said.
An interim CEO was not immediately named.
"It will take time for Mount Carmel to restore our patients' and community's trust," Lamb said in a statement, adding that the hospital has "been making and will continue implementing meaningful changes throughout the system to ensure that our colleagues provide the best possible care."
The decision to bring some employees back is "significant," Lamb said, but "all who have been involved in the review process are confident in the decision to return these individuals to clinical care positions."
The patient deaths have exposed a stunning case of medical oversight and alleged medical malpractice, and called into question how repeated failures potentially involving 30 or more employees could have gone unchecked for so long.
Husel pleaded not guilty and was released on bond following his arrest June 5. He faces 15 years to life in prison per count if convicted. Husel's attorney has denied that the doctor was trying to kill any of his patients, most of whom were older and already in poor health, and said he never attempted to euthanize them.