Louisiana prosecutors have dismissed charges against a man who spent nearly five years on death row for his baby son's death before a court threw out his conviction.
The case of Rodricus Crawford, 28, drew national attention because of its connection to former Caddo Parish District Attorney Dale Cox, who stoked controversy with his enthusiasm for capital punishment, once telling a reporter, "We need to kill more people."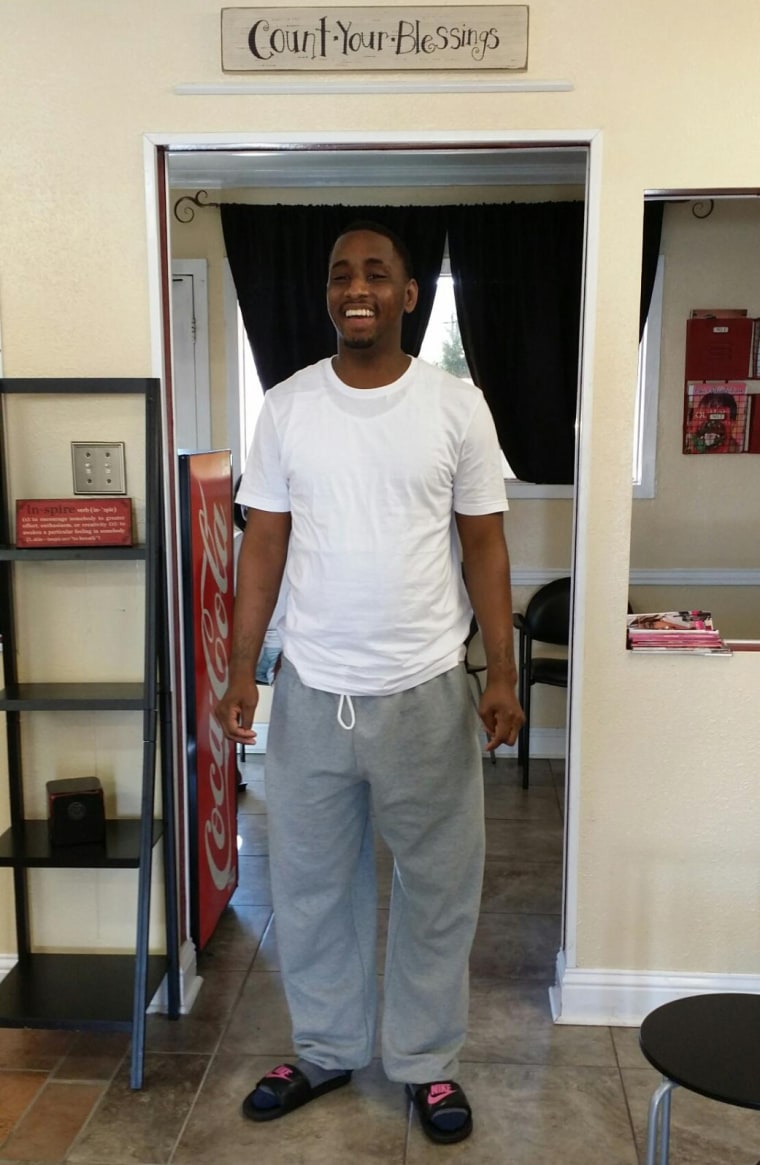 Crawford was convicted of smothering his 1-year-old to death in 2012. In November, an appeals court ordered a new trial, citing racial discrimination by prosecutors during jury selection.
Defense lawyers had also argued the medical evidence cleared Crawford: the little boy had pneumonia and died of sepsis, they said.
The DA's office, which is no longer headed by Cox, said in a statement this week that given the medical evidence, it could not prove beyond a reasonable doubt that a homicide had occurred.
"Without any evidence of intentional acts by Crawford that directly caused the death, the State faced competing possibilities of neglect by Crawford and potentially other family members in the care and treatment of the child," the DA's office said in a statement.
Related: What's Next for the Arkansas Executions
One of Crawford's lawyers, Cecelia Kappel, said the DA's decision was a relief for her client, who has been forced to stay in his hometown of Shreveport while free on bond but can now leave the state.
"It's really been an incredibly tough road for him," she said. "He wasn't in the greatest situation in life as a poor black man in Shreveport who had a bit of a criminal record. And he spent almost five years on death row, in a small cell with no windows.
"It's been rough putting his life back together," she said. "He told me, 'I can't live in Shreveport any more. I'm in danger there...I'm a target.'"
She said he plans to move to Dallas, where his young daughter lives.
Related: Wrongfully Convicted Man Gets Just $175,000 for 13 Years in Prison
Cox, who decided not to run for re-election as DA amid a firestorm over his views on law and order, could not be reached for comment about his successor's decision to permanently drop the case.
During the trial, he suggested to jurors that Jesus Christ would want them to sentence Crawford to death; after the conviction, he told the probation office that Crawford deserved "as much human suffering as physically possible" before death.
According to the Death Penalty Information Center, Caddo Parish was responsible for three-fourths of the prisoners sent to death row in Louisiana in the last five years. Crawford is the 158th death-row prisoner exonerated since 1973, the center said.