Prosecutors in Houston on dismissed charges Tuesday against a man who had been charged with fatally stabbing an 11-year-old boy, saying DNA tests were inconclusive.
Andre Timothy Jackson, 28, was arrested in June of 2016 and charged with murder in the death of Josue Flores, who was stabbed as he walked home from school on May 17 of that year.
"We are not saying that Andre Jackson is innocent and is excluded as a suspect," Harris County senior prosecutor Tiffany Dupree said at a news conference. "We are just saying at this point if we tried this case to a jury we don't feel that we could secure a conviction."
The DNA tests came back Monday. Harris County First Assistant District Attorney Tom Berg said the indictment is dismissed and Jackson will be released from jail. Prosecutors could try him later.
Berg said that clothing from Josue and property from Jackson, as well as several knives and cutting implements found in the area, were tested for a match between Jackson and Josue. There was no DNA from Jackson found on Josue's clothing and no DNA from Josue on Jackson's clothing, he said.
Jackson's attorney, Jerome Godinich, said he was not surprised by the results. "Since November of last year my office and myself, we were convinced that Mr. Jackson could not have committed this offense," Godinich said.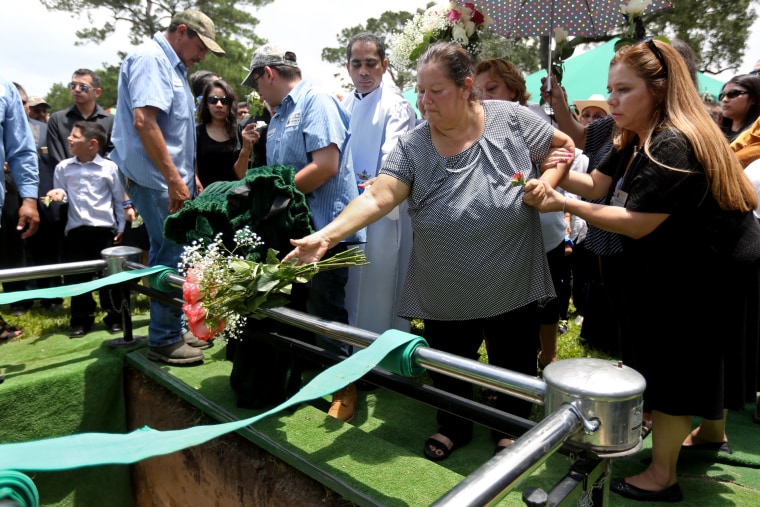 Witnesses described hearing loud screaming and seeing a man and the boy struggle before Josue collapsed and the suspect fled, according to Houston police. The boy was hospitalized with multiple stab wounds but died at the hospital, police have said.
Surveillance video led investigators to identify Jackson as the suspect in the slaying, but Dupree said the footage is inconclusive.
Houston police said in a statement Tuesday that they will continue to investigate the killing, and also still believe the right man was arrested.
"Our homicide detectives believed then and continue to believe that Mr. Jackson is the suspect in this case," Houston Police Chief Art Acevedo said in a statement according to NBC affiliate KPRC of Houston.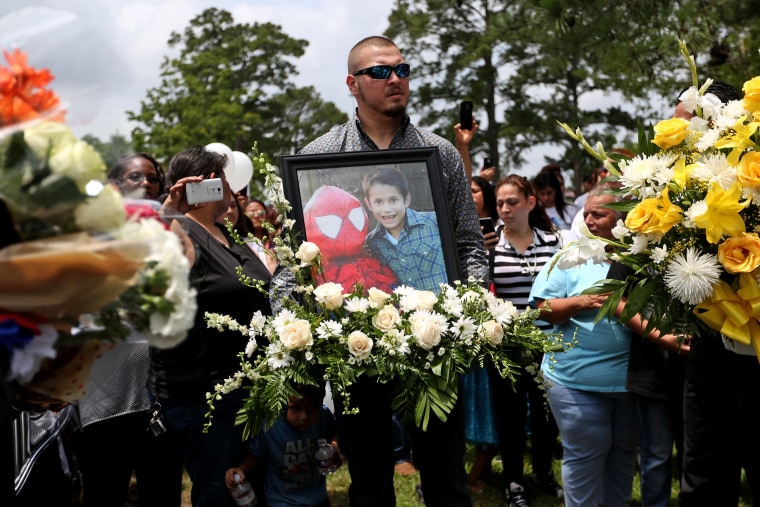 Godinich said he is not concerned about his client being rearrested or charged again in the killing.
The boy's sister spoke to the station and said, "It's a shock but nothing will bring back my little brother. No matter what I feel, so I just try to have positive thoughts. And lookout for others and help others as much as I can."
Jackson, who authorities have said is a former Marine who was discharged from the Corps in 2011, was arrested at the Salvation Army where he had been living. Godinich said he was not sure of his plans but that Jackson's family has been eager to have him home. The family does not live in Houston, he said.
Prosecutors' officials met with Josue's family Tuesday to inform them of the news. "They want justice for Josue, and we do, too," Berg said.