The battle over the remains of notorious cult leader Charles Manson ended Monday, with a California judge ruling that the convicted killer's body would go to his grandson, Jason Freeman.
The battle began after Manson, 83, died in a state hospital in Kern County, California, on Nov. 19, after serving more than four decades in prison for the murders of actress Sharon Tate and six other people in 1969.
Kern County Superior Court Judge Alisa Knight had to sort through competing claims from Freeman, Michael Channels, a longtime Manson pen pal, and Matt Lentz, a Los Angeles musician.
Lentz claimed that Manson fathered him during a Wisconsin orgy and that he had been named as sole beneficiary in a 2017 will that Manson purportedly signed.
Channels also claimed to be Manson's sole beneficiary in a will filed in 2002 that disinherited the cult leader's natural born children — including Freeman's father, Charles Manson Jr.
But Knight rejected those claims. In court papers, she wrote that Lentz did not provide proof of his alleged relationship with Manson, and he had been adopted at one week old, which by law meant he forfeited his rights to Manson's body.
Channels' will, meanwhile, was rejected because it didn't comply with court rules, Knight wrote.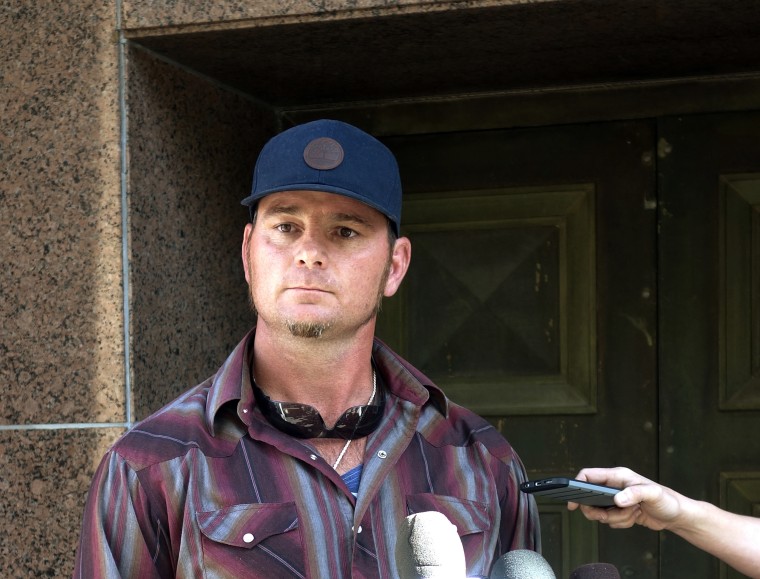 Freeman's claim to Manson was confirmed by "next of kin research" — a claim that neither Channels nor Lentz were able to refute, the decision says.
Freeman, a former mixed martial arts fighter from Florida, is now responsible for burying Manson's body, which has remained at the Kern County morgue since November.
While Monday's ruling decided the fate of Manson's body, what happens with his estate — which includes music royalties and commercial rights to "murderbilia" mementos — is still to be determined in a Los Angeles court.