The body count from the Hollywood murders Charles Manson directed nearly a half-century ago doesn't come near the death toll from the recent massacres in Las Vegas and Texas, but his name remains synonymous with mass murder.
And that, experts say, speaks to the hold that Manson, who died Sunday at age 83, continues to have on America's imagination — and to the regular brutality of the times we live in.
"Manson was an avatar of what is going on now, a dark celebrity," Irving Rein, a professor of communication studies at Northwestern University, told NBC News on Monday. "I think he was stamped on America's consciousness at a time when there wasn't much competition."
A white supremacist, Manson did not invent mass murder, but the "randomness" of his crimes and his choice of targets — actress Sharon Tate and six other strangers — horrified the country like no criminal had before, Rein said.
Plus, the 1969 murders came at the end of a turbulent decade during which America's self-image was challenged by turmoil at home and abroad — and at a time when the notion of celebrity was being redefined, Rein said.
"Celebrity marketing can be good and bad," Rein said. "The thing about Manson is that he was kind of a special case. There was no precedent for what he did and he got tremendous publicity. It just wasn't commonplace, what he did, and it was so spectacularly terrible."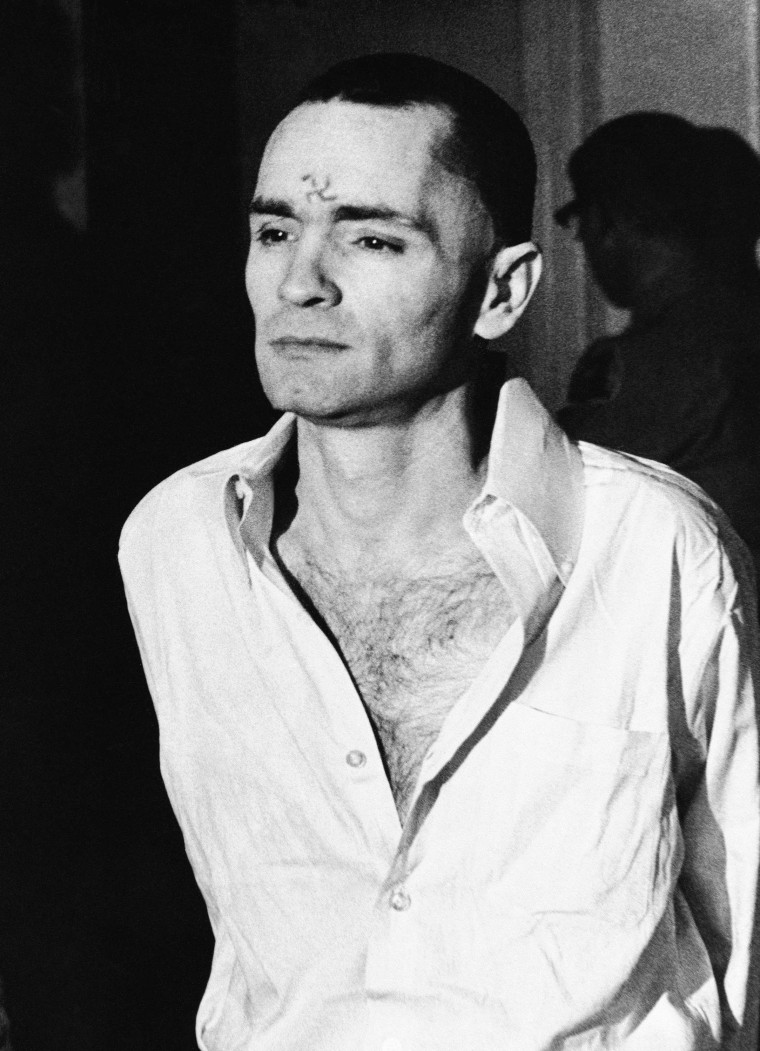 Also, Rein said, the news cycle at Manson's time was nowhere near as fast as today's where villains like Las Vegas shooter Stephen Paddock or Texas shooter Devin Patrick Kelley do not linger around long enough to be imprinted on the public consciousness before they are replaced by another mass killer.
"Manson could stay in the media spotlight longer," Rein said. "Today there are lots of things competing for our attention, whereas with Manson it wasn't an issue at the time."
In an essay for The Conversation website, Cambridge University lecturer James Riley argues that Manson never really ceded the spotlight — even though he spent the last 46 years of his life in prison.
Photos: The Manson Murders: A look back at the killings that shocked the nation
"Whether you like it or not, from his conviction to his death, Manson was a celebrity," Riley wrote. "He became a celebrity when he made the cover of Life magazine in December 1969 and Rolling Stone in June 1970 — and subsequent novels, films, recordings, interviews, T-shirts and comic books have sought alternately to shore up this status and to demythologize it."
Manson was already flirting with celebrity when he dispatched his followers to commit mass murder.
An aspiring musician, Manson had befriended Neil Young and the Beach Boy Dennis Wilson and knew Terry Melcher, a music producer who owned the home where Tate and four others were murdered in the first rash of killings.
The Beach Boys even did a cover of a Manson song, although it was renamed "Never Learn Not to Love" and he didn't get a writing credit.
The fact that Tate was married to Polish movie director Roman Polanski and that Manson took the name for the race war he hoped to inspire from The Beatles' song "Helter Skelter" just added to his infamy
Manson's trial played out on the front pages on the nation's newspapers and lead the nightly news for months. The fierce devotion of his followers — especially his female followers — just added to his aura.
Once he was carted off to prison, Manson remained on the radar thanks to best-selling books like prosecutor Vincent Bugliosi's "Helter Skelter: The True Story of the Manson Murders."
Manson also granted a series of jailhouse interviews during the 1980s, where the X he'd carved into his forehead during the trial was expanded into a swastika and his creepy charisma was on display.
Every few years, stories would trickle out of prison — Manson torched by a fellow inmate, Manson caught dealing drugs behind bars, a Manson groupie gets a marriage license to tie the knot with the cult leader — that would get his name out there again.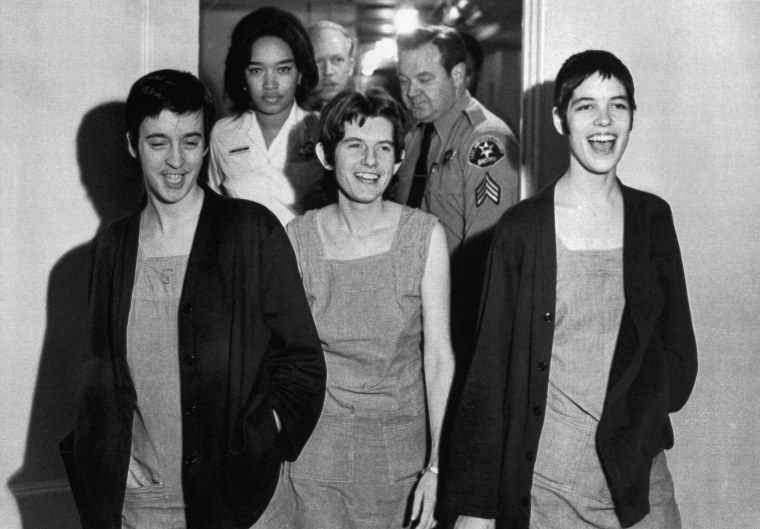 Also, the trials and tribulations of the Manson Family members, including their many failed attempts at gaining parole, would generate new news stories that revisited the sick saga.
One of the best known Manson followers, Lynette "Squeaky" Fromme, made headlines when she was nabbed for trying to assassinate President Gerald Ford.
Meanwhile, the Manson myth was burnished by rock bands like Nine Inch Nails, who recorded an album at the Cielo Drive house where Tate and the others were murdered, and Guns N' Roses, who covered Manson's song "Look at Your Game Girl."
Manson was then introduced to a whole new generation in popular animated TV shows like "Family Guy" and "South Park" and the NBC drama "Aquarius."
"Manson was a manipulator. In a sense, he was a puppeteer," said Jeff Guinn, author of "Manson: The Life and Times of Charles Manson." ''Manson would seem to be all kinds of things to all kinds of people, but nearly all of it was an act."
Had Manson been executed, he might barely be remembered today, Guinn said.
"That's the most frightening thing about Manson to me. I don't believe he ever was crazy," said Guinn, who spent more than three years interviewing Manson's disciples and people who grew up with him. "Manson always knew the effect he was going for. ... In a horrible, disgusting way, Charles Manson on his terms was a success story."