Charlotte remained on edge Thursday morning after a second night of chaotic protests in the wake of a fatal police shooting that has left lingering tensions in North Carolina's largest city.
A state of emergency was declared just before midnight Wednesday after one person was shot in what police said was protester-on-protester violence. Several other people were injured, and police fired tear gas in an attempt to diffuse the clashes.
Businesses in the downtown began cleaning up Thursday after protesters busted windows and looted some properties, police said. Both the NASCAR Hall of Fame and the United Way reported damage, and major corporations such as Bank of America and Wells Fargo told some employees to work from home as a precaution.
The North Carolina National Guard arrived at a Charlotte armory early Thursday, and Guard vehicles left the armory about 8 a.m. ET.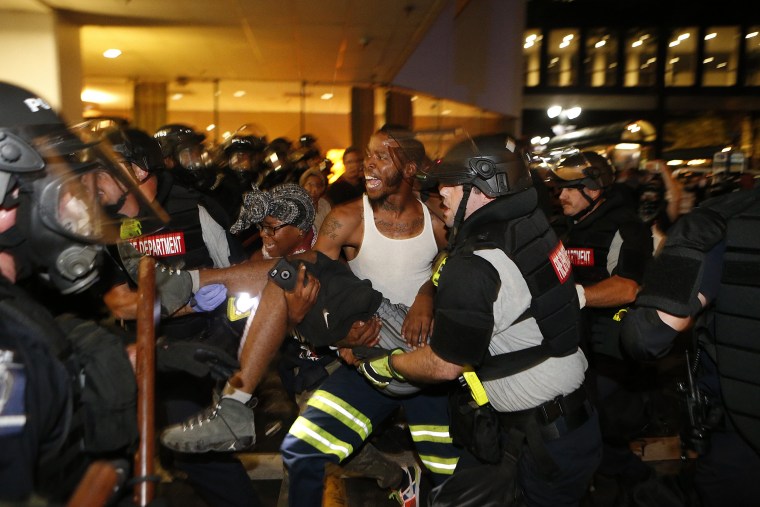 The protests were a continuation of anger that boiled over following the death of 43-year-old Keith Lamont Scott, who was shot and killed Tuesday in Charlotte.
Police have said Scott was armed and failed to heed calls to drop his weapon; the victim's family said he was simply holding a book.
PHOTOS: Violent Protests Flare for Second Night in Charlotte
A photo taken by a witness and obtained by NBC affiliate WCNC appears to show a gun on the ground near Scott's body moments after the shooting. It's unclear whether the weapon is the same one that police say Scott was holding.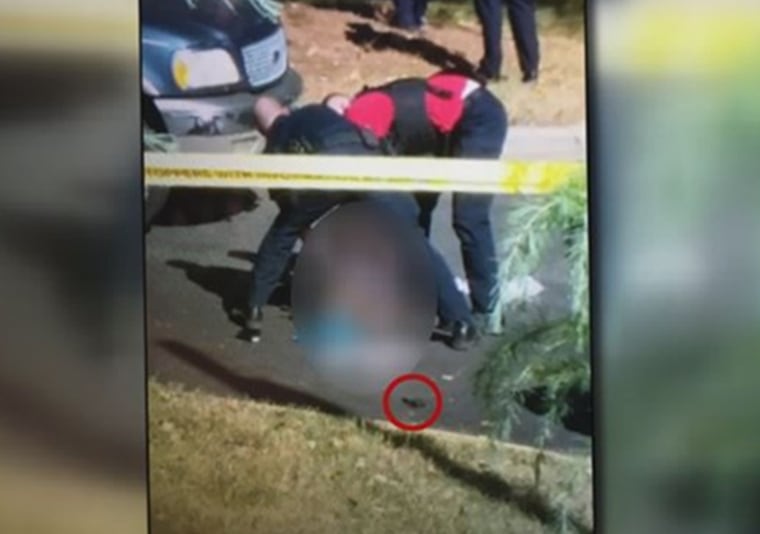 After a night of protests on Tuesday that injured more than a dozen people and blocked a highway, Scott's family appealed for peaceful demonstrations.
But what started out as a prayer vigil on Wednesday devolved into chaos as protesters marched downtown, facing off with police outside the downtown Omni hotel.
Police in riot gear clashed with demonstrators as smoke from what appeared to be tear-gas canisters filled the night sky.
While city officials initially said that a civilian had been fatally shot, they later corrected their statement to say the victim was in critical condition on life support.
It was not immediately clear how many other protesters were injured. Several journalists were caught up in the melee, with WCNC saying a reporter and cameraman were taken to a local hospital. The Charlotte Police Department, meanwhile, said four officers suffered non-life-threatening injuries.
Related: Police Chief Clears Up Some Rumors in Charlotte Police Shooting
Gov. Pat McCrory declared a state of emergency as midnight approached, saying he was calling in the National Guard and state troopers to help restore order.
"Any violence directed toward our citizens or police officers or destruction of property should not be tolerated," McCrory said.
Amid the chaos, concussion grenade blasts could be heard as news reporters urged their colleagues on live TV to flee the area. One CNN reporter was knocked to the ground as he was on air.
By midnight, the situation appeared to have calmed. Video from the scene showed people with brooms, sweeping up broken glass.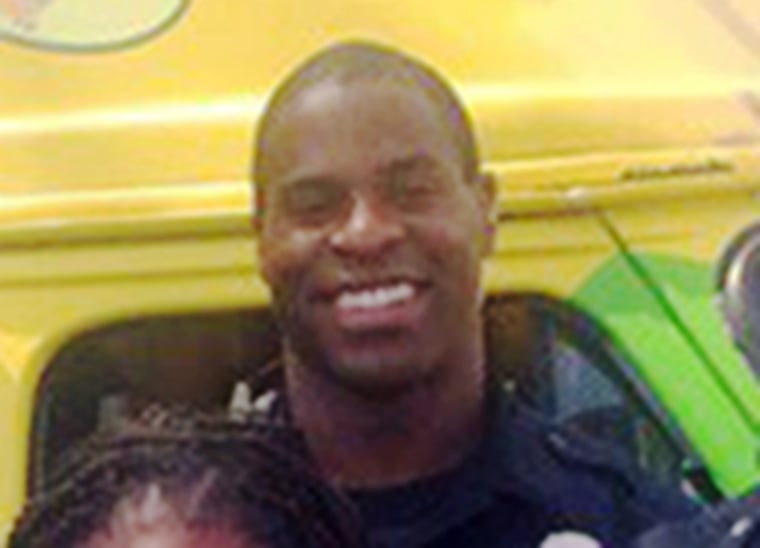 The shooting of Scott has hit a deep nerve in a nation reeling from a spate of police shootings of black men.
The officer who shot Scott, Brentley Vinson, is African-American. He has been placed on paid administrative leave pending an investigation.
Police said that Vinson was not wearing a body camera at the time of the shooting but that three other officers on the scene did have them.
While officials have said the city won't be releasing the video to the public at the moment, Congresswoman Alma Adams, a Democrat whose district includes parts of Charlotte, said doing so is "the only thing I think that's going to help."
"I think the families feel, many people in the community feel that there's information there that they need to be privy to," Adams said on MSNBC.
U.S. Attorney General Loretta Lynch said Wednesday that the Justice Department is "assessing the incident."
Federal authorities this week opened a separate investigation into the shooting of an unarmed black man by police in Tulsa, Oklahoma.