A grieving Chattanooga mother said Tuesday that she repeatedly complained about her children's school bus driver in the months before he was involved in an accident Monday that killed five young students, including one of her daughters.
The driver, identified by authorities as 24-year-old Johnthony Walker, taunted students from Woodmore Elementary School by "slamming on brakes on purpose, making all the kids hit their heads," Jasmine Mateen told local NBC affiliate WRCB.
She said she reminded school officials that she'd complained about Walker when they called her Tuesday.
"I've been calling y'all since August," Mateen said she told them. "I said, 'Now y'all doing what y'all supposed to been doing now that it's too late ... Y'all doing what y'all supposed to be doing, but my baby laying in a cold freezer.'"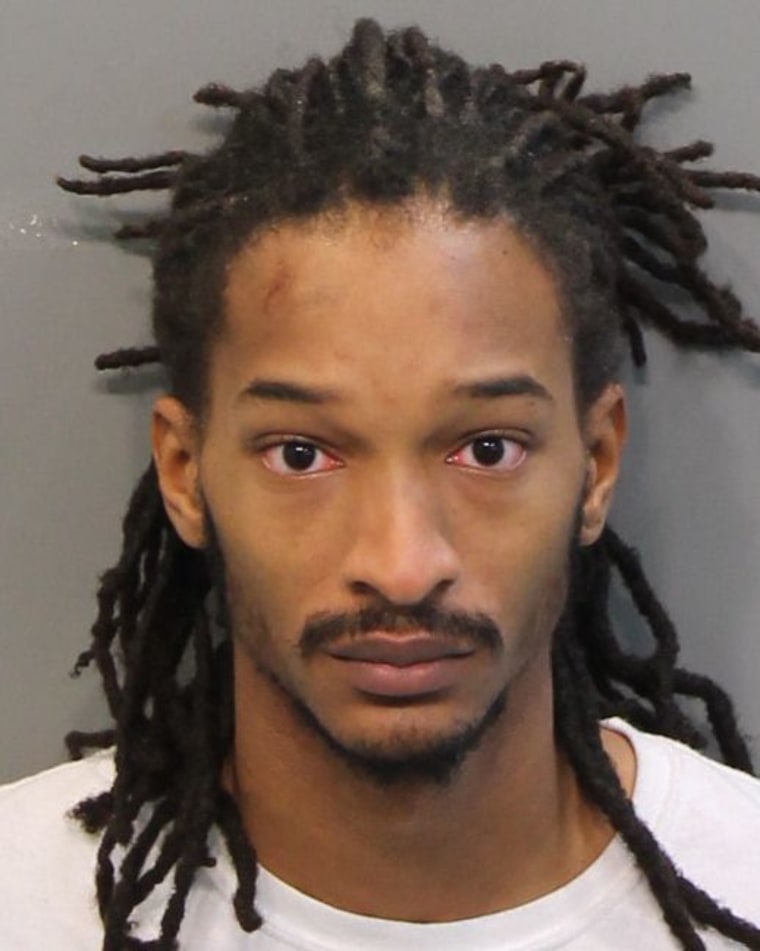 Mateen said one of her daughters died in the crash, and two of her kids were seriously hurt.
Related: Speed Eyed in Chattanooga Bus Crash That Killed 5 and Injured 30
She said her children complained to her about the driver, and she took the issue to the Board of Education, the school and the bus company, Durham School Services. She said she also wrote a letter to the driver, which the principal read aloud to him as she and several children watched.
"He said, 'So? I'd do it again,'" Mateen recalled.
Mateen said she saw her daughter's body. "Her mouth was open like this, like she was screaming."
At that point, she burst into tears.
As Mateen spoke, investigators from the National Safety Transportation Board were starting their review of the crash, which occurred soon after the end of school on Monday. Among the possible evidence will be footage from on-board video cameras, along with a data recorder, NTSB Chairman Christopher Hart said.
On board were 37 students ranging from kindergarten to fifth grade. Just before 3:30 p.m. ET, Walker appeared to lose control on a curvy road about a mile from school, authorities said.
The bus was not equipped with seat belts, Hart said.
The bus swerved off the right side of the road before smacking into an elevated driveway and mailbox, a police report said. The vehicle then careened to the left and hit a utility pole, ending up on its side against a tree.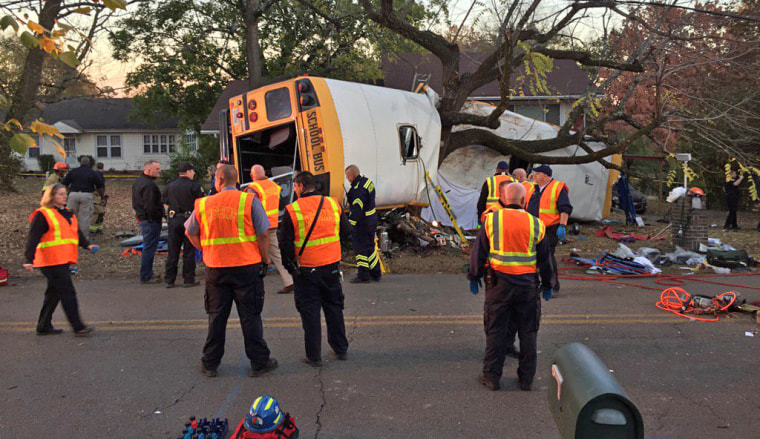 Witnesses told police the driver appeared to be going faster than the posted 30 mph speed limit, which authorities said was lower on bends in the road.
Walker has been charged with five counts of vehicular homicide, reckless endangerment and reckless driving, authorities said.
Walker's mom, Gwenevere Cook, asked for understanding and said the accident had been "God's will."
She said the driver, who had been in the job since August, also had a three-year-old son.
"Try a lot of love, compassion and understanding," she told WRCB's Cameron Taylor. "I pray we all can just ... get this some way without judging my son. God don't make mistakes. We do.
"My heart of love is going out to all that were in harm's way in this horrible accident of God's will."
It took emergency crews more than two hours to extract the students off the bus.
Doctors and nurses described a scene of confusion at the Children's Hospital at Erlanger, with dozens of injured students arriving in their matching school uniforms, without parents, many in shock or otherwise unable to share key information.
Asked what their parents' names were, some simply said, "Mama," Darvey Koller, a pediatric emergency room physician, said in a news conference.
Six children remained hospitalized in critical condition Tuesday, and another six were in stable condition, Koller said.
Another 19 were treated and released, he said.