The new Fury 325 roller coaster at the Carowinds amusement park in Charlotte, North Carolina, climbs taller than the Statue of Liberty, drops at a stomach-churning 81-degree angle and thrusts its riders around turns at 95 mph.
It is a 6,600-foot-long adrenaline rush.
If that's what you're into.
"The first time you ride Fury, you will remember it for the rest of your life," said Mike Fehnel, Carowinds' general manager.
The guy who designed it, Rob Decker, admits it's a crazy idea.
"People can't drive a car that fast. At least they shouldn't," he said. "And they certainly can't take turns like we're taking, at 95 miles an hour."
Carowinds cut the ribbon on the Fury 325 on Wednesday, but it won't be open to the public until Saturday.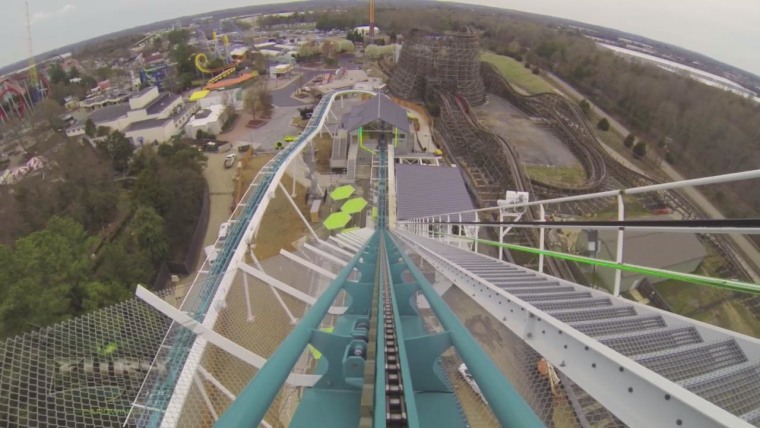 —Kevin Tibbles and Jon Schuppe