A chemical spill at an Atchison, Kansas, distillery plant released a noxious plume of gas above the city Friday, sending dozens to the hospital for respiratory problems.
The accident happened around 8 a.m. CT at MGP Ingredients, a supplier of premium distilled spirits, causing a "chemical release," officials said. Authorities ordered temporary evacuations and at least 60 people sought treatment, including at least two who were in intensive care. Most had been released by late Friday.
The plume was released after two chemicals, sulfuric acid and sodium hypochlorite, were accidentally combined, according to Katie Horner, spokeswoman for the Kansas Department of Emergency Management. The combination of the two chemicals can release chlorine gas.
Authorities said it had dissipated back to safe levels shortly after 11 a.m. CT.
"That cloud has 100 percent dissipated," Atchison City Manager Trey Cocking said in a press conference Friday afternoon, adding that all patients appeared to be "making a full recovery."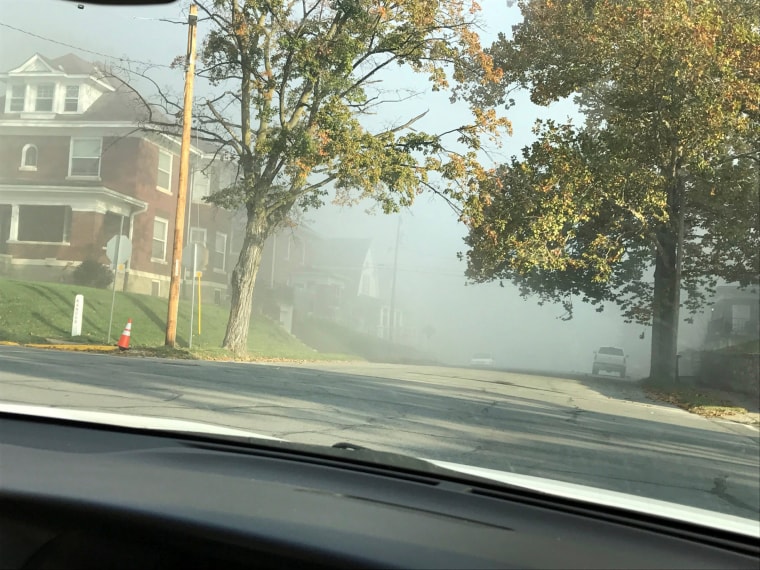 The regional Environmental Protection Agency was monitoring the situation and concluded by Friday afternoon that air tests had returned to a satisfactory level. Windy, sunny conditions helped break up the chlorine cloud quickly.
"Sun neutralizes chlorine and we've had ample sun today, so everybody we talk to seems confident that we won't have any long term issues," Cocking said.
The MGP plant has had several other incidents, according to the Associated Press, including a 2002 explosion and fire that damaged its distillery and injured several people.
Atchison, in northeast Kansas, has about 11,000 residents and is about 50 miles northwest of Kansas City.