Adel Daoud, the Illinois man charged with plotting to bomb downtown Chicago, was found incompetent to stand trial Thursday because of his belief in "lizard people."
Daoud, a U.S. citizen, was 18 when he was arrested in September 2012 on charges of attempting to use a weapon of mass destruction and attempting to damage and destroy a building with an explosive.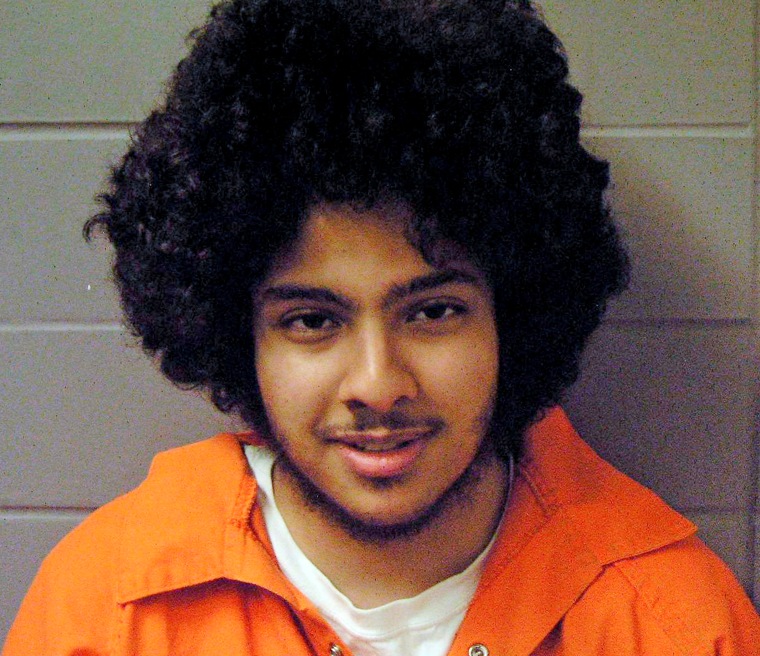 Daoud accepted a fake bomb from an FBI undercover agent posing as an Islamist jihadist and then tried to detonate it in a Jeep outside a downtown bar with the agent as an eyewitness, prosecutors alleged in a 35-page criminal complaint.
Authorities told NBC News at the time of Daoud's arrest that he was "an angry, misguided 18-year-old."
Thursday, U.S. District Judge Sharon Coleman ruled that Daoud was more than just misguided. He's mentally incompetent, Coleman ruled, citing his repeated complaints that his attorneys are Freemasons working for the Illuminati.
The Illuminati are usually described as a shadowy, maleficent conspiracy of world political and business leaders intent on ruling the Earth. According to the judge's order, however, Daoud frequently described them as lizards.
Related: Teen Charged With Trying to Blow up Chicago Bar in 'Jihad' Plot
From Daoud's own testimony, it appears that his belief in the Illuminati, Freemasons, and lizard people is sincere and escalating," wrote Coleman, who described the case as "difficult and frustrating."
"Daoud is not merely espousing unusual, or even ludicrous, legal beliefs," she wrote. "He is asserting an entirely fanciful or delusional position that indicates that he cannot fully participate in his legal defense."
Coleman ordered Daoud to a psychiatric facility for observation for at least three months.