The teenager charged in the shooting death of 11-year-old Takiya Holmes in Chicago earlier this week was later beaten by a fellow inmate at the county courthouse.
And the entire episode was captured on video surveillance footage.
Antwan Jones, 19, was awaiting a bond hearing at the Cook County Court Wednesday when another inmate caught him with a right hook and then a flurry of punches as Jones apparently slept, handcuffed, to a chair in a holding area of the courthouse.
A guard was able to grab the inmate, Renard Williams, 24, by the waist and drag him away, but not before Williams managed to land several more blows to Jones head and face, officials said. Williams is another accused killer whose been held on murder and a host of other charges since the summer.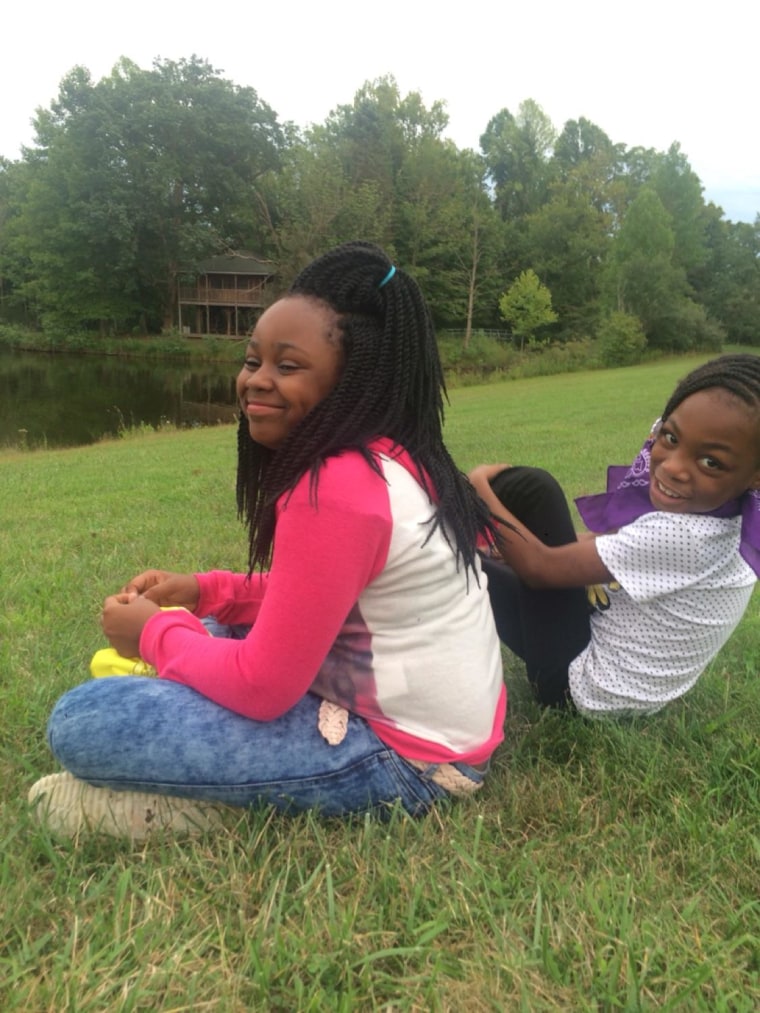 The jailhouse whooping came just a day after Takiya died — the first of three children to be killed by gunfire in a matter of days.
Police said Jones, an alleged member of a faction of the Black Disciples gang, saw a group of rivals apparently selling weed on BD turf last Saturday evening and opened fire on the group.
His intended targets escaped without a scratch, but one of his bullets crashed into the minivan where Takiya was sitting with her family. It struck the little girl in the head. She survived for days, but barely. On Tuesday morning her family pulled her from life support, adding her name to the long and growing list of young people snatched away by senseless, incessant gunplay in Chicago.
A day after Takiya passed another girl, Kanari Gentry-Bowers, 12, died from a gunshot wound she suffered just 30 minutes before Takiya was shot.
Kanari was playing basketball at an elementary school playground when a car pulled up, a window went down and a gunman opened fire. She was shot in the head.
In announcing her death, the girl's mother pleaded for anyone who knows the gunman to turn them in.
"I just want justice for my daughter. That's all I'm asking," Bowers told reporters. "Stop holding this punk. Turn him in, please. Just turn him in. That's all I'm asking."
The third child to die, Lavontay White Jr., was shot and killed just hours after Takiya and Kanari passed. He was 2-years-old, shot dead in an ambush attack that also wounded his pregnant aunt and her 26-year-old boyfriend, whom police say was an alleged gang member.
Video of the shooting was streamed in real-time on Facebook Live, as the boy's aunt recorded the harrowing moments on her cell phone.
Related: Toddler's Killing Is Captured on Facebook Live as City's Pain Plays on a Loop
The shootings together were a bit of an emotional tipping point in Chicago, where tipping points come and go with the seasons, like the names of the young and the dead.
There have been no arrests in the shootings of Kanari or Lavontay. As these families wait for the system to deliver justice, Jones may have been delivered a bit of street justice at the unlikely hands of an alleged fellow killer.
A sheriff's department spokesman said it's unclear if Renard Williams knew that Jones was the man being charged in Takiya Holmes' murder. Jones has refused to press charges, officials said.