After admitting to the mayor that he had "a couple of drinks" before he was found asleep behind the wheel of his car early Thursday morning, Chicago's police superintendent has asked for an internal investigation into the situation, according to police and a published report.
Mayor Lori Lightfoot told the Chicago Sun-Times on Friday that Superintendent Eddie Johnson said he had "a couple of drinks with dinner" before the incident and that he had recently changed medication he was taking.
She told the newspaper that she was waiting for the results of the investigation before deciding whether to take any action.
"While we have no indication of impropriety at this time, this question can only be answered by the internal affairs investigation," the Chicago Police Department said in a statement Friday
Police told NBC Chicago that it could not comment on the reported admission of drinking or comment on the matter because of the pending internal investigation, which Johnson called for.
Johnson told reporters Thursday that he began feeling lightheaded while driving himself home from dinner with friends and he pulled over and parked around 12:30 a.m.
A passing motorist noticed him and called 911. Chicago police said in a statement Thursday that when officers arrived on scene, they checked Johnson's well-being and "did not observe any signs of impairment," NBC Chicago reported. Johnson was a few blocks from his home.
Johnson was diagnosed decades ago with a kidney condition and had a transplant, and earlier this year he was hospitalized for a blood clot, the Associated Press reported.
Johnson said Thursday that he had visited his cardiologist earlier in the week to follow up about a blood clot he had earlier this summer and that his doctor replaced his blood pressure medication.
"When he adjusted my medication, I took the old medication out for high blood pressure but I failed to put the new medication in," Johnson said. He did not mention consuming any alcoholic drinks at that time.
Johnson said that he was examined by responding officers, but that a breathalyzer test was not administered at the scene, according to NBC Chicago.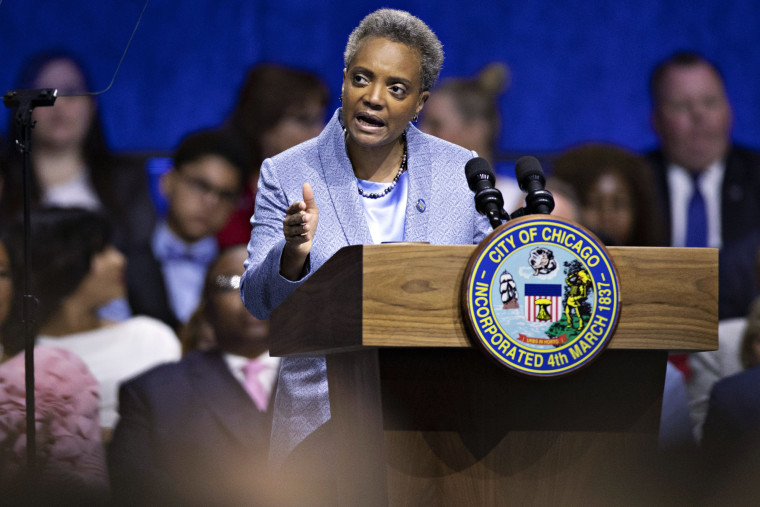 Johnson ordered an internal investigation into the incident and cited the need for transparency, according to NBC Chicago. "All officers ought to be held to the highest standard," he said through a spokesperson Thursday.
"When I take medication, sometimes it has side effects. I know from my parents. So, I take him at his word," Lightfoot told the Chicago-Sun Times. But she added that "the investigation will sort out the details."
Johnson was appointed as superintendent by then-mayor Rahm Emmanuel after the mayor fired the previous superintendent, Garry McCarthy, in 2015, and Johnson was sworn in in 2016.
The investigation into Johnson will be handled by the public integrity unit within the department's internal affairs division, police spokesman Anthony Guglielmi said Friday, according to the Associated Press. That unit is comprised of officers who are detailed to the FBI and work out of the FBI's Chicago office.
"If they have any sense that there was any impropriety, they would refer the case to outside investigative agencies," Guglielmi added.