Four years before she became the innocent victim of what may have been a gang turf war, Hadiya Pendleton starred in an anti-gang public-service video.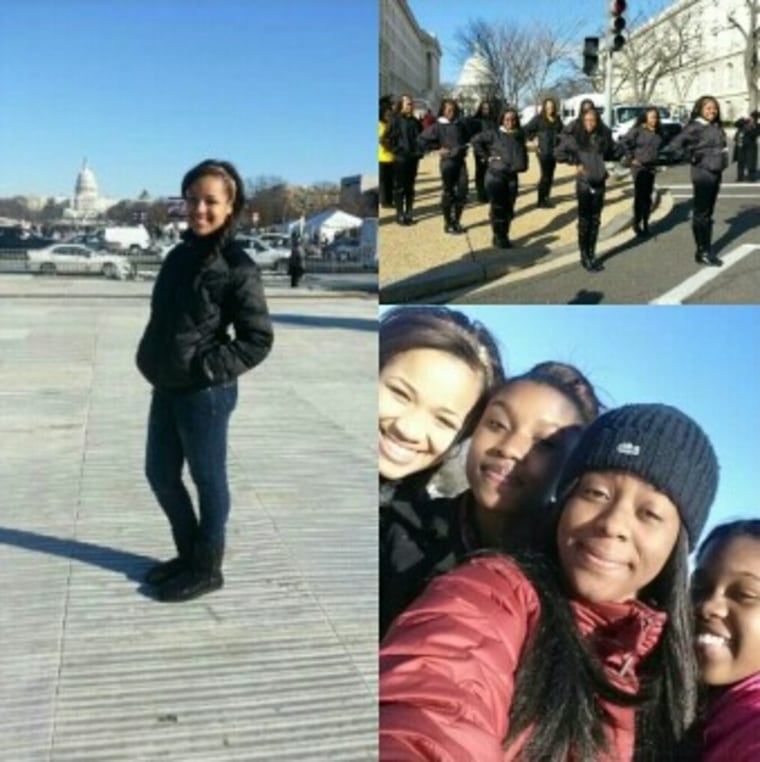 She was a sixth grader at Carter G. Woodson Elementary School when she delivered a message against the kind of violence that led to her death in a Chicago park on Tuesday.
"Hi, my name is Hadiya... this commercial is informational for you and your future children," she says in the video, which was first reported by DNAinfo.com.
"So many children out there are in gangs, and it's your job to say no to gangs and yes to your future."
The other girl in the video pointed out that too many kids are killed by gang violence, by being in the wrong place at the wrong time.
Police say that appears to be exactly what happened to Pendleton, who was hanging out with volleyball teammates after school when a gunman opened fire on a group of teens. Only a week before, she had been part of a performance at President Obama's inauguration festivities.
Investigators believe the park Hadiya and her pals were in may have been at the center of a turf war, even though the kids were not affiliated with any gangs.
Pendleton's cousin, Shatira Wilks, said most of the family had never seen the video – part of an anti-violence project with the non-profit Digital Youth Network -- before it surfaced after her death.
"But it shows you about Hadiya's personality. She has always been a part of anything that represented good. She never liked being part of anything negative and that is why so many people loved her," Wilks said.
"This video is an affirmation, an acknowledgement of where she stood -- and the tragedy behind it is this is exactly how she died."
The Digital Youth Network said the student-produced piece was part of a project to counter violence through media, and called Pendleton a "learner and a creative voice."
 "We are inspired by the passion Hadiya and the youth of Chicago have shown for sculpting a better future for themselves and others and will continue to support these efforts in any way we can," the group said in a statement.
 At a press conference Thursday, Chicago Mayor Rahm Emanuel said the city saw "both an increase in gun violence and gang-related activities" in the past year.
"Before a flame becomes a fire… put it out," he said in announcing new anti-crime measures.
Related stories: