Canadian wildfires are once again taking a toll on the continental U.S., this time in the Midwest, where air quality alerts have been issued across the region.
Hazy, smoky skies were reported Tuesday over cities in Illinois, Wisconsin, Michigan, Iowa and Ohio.
Chicago had the worst air quality in the world Tuesday, according to IQAir.com, a tracking service.
The city's air quality index is in the "very unhealthy" category for all age groups, reminiscent of the hazy, unhealthy skies over New York City a few weeks ago.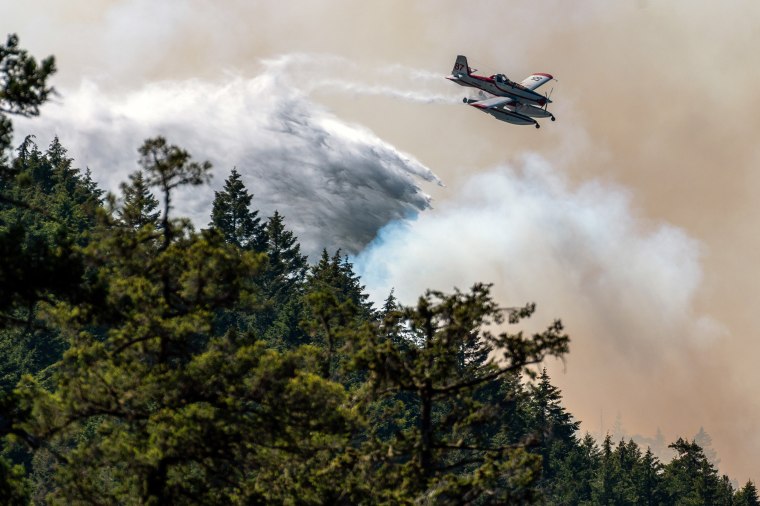 Chicago Mayor Brandon Johnson said the city is "carefully monitoring and taking precautions."
"We recommend children, teens, seniors, people with heart or lung disease, and individuals who are pregnant avoid strenuous activities and limit their time outdoors," Johnson said in a statement Tuesday.
Follow our live coverage of air quality concerns 
The Illinois Environmental Protection Agency issued an air quality alert in effect until midnight Wednesday and encouraged Chicago residents to limit their time outdoors.
Detroit had the second-worst air quality in the world Tuesday.
The National Weather Service issued poor air quality alerts for northeastern Illinois, northwestern Indiana and all of southeast Michigan for Tuesday and Wednesday.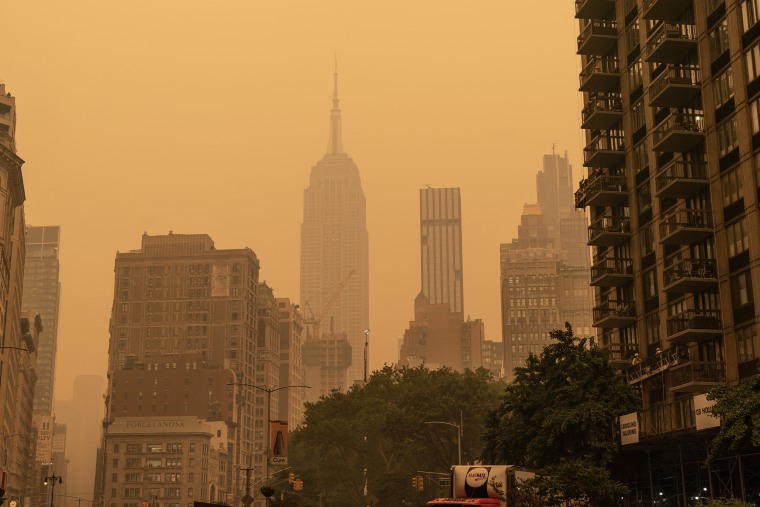 Poor air quality is also expected in New York City on Wednesday because of "incoming winds," Mayor Eric Adams said.
"Poor air quality is particularly dangerous to sensitive health groups like people with respiratory or cardiovascular conditions," Adams tweeted. "Bring a KN95 or N95 mask with you tomorrow, or make plans to avoid outdoor events just in case."
Emissions from about 400 wildfires burning in Canada cast an orange haze over major metro areas this month, including New York City, Boston, Philadelphia and Washington, D.C.
Canada's wildfire season this year is the worst on record, with around 29,000 square miles burning in eastern and western Canada, which is greater than the combined area that burned in 2016, 2019, 2020 and 2022, Reuters reported.