A 3-year-old child was fatally shot in a road rage incident in Little Rock, Arkansas Saturday after a gunman opened fire into the car because the boy's grandmother "wasn't moving fast enough at a stop sign," police said.
Police were called to a shopping center at around 6:22 p.m. on a report of a child shot inside a vehicle, and the boy was taken to a hospital where he later died, Little Rock police Lt. Steve McClanahan said.
A gunman is still being sought. It was the second time in a month that a young child was fatally shot while riding in a car, Police Chief Kenton Buckner told reporters. "This is about as frustrated as you can be," he said.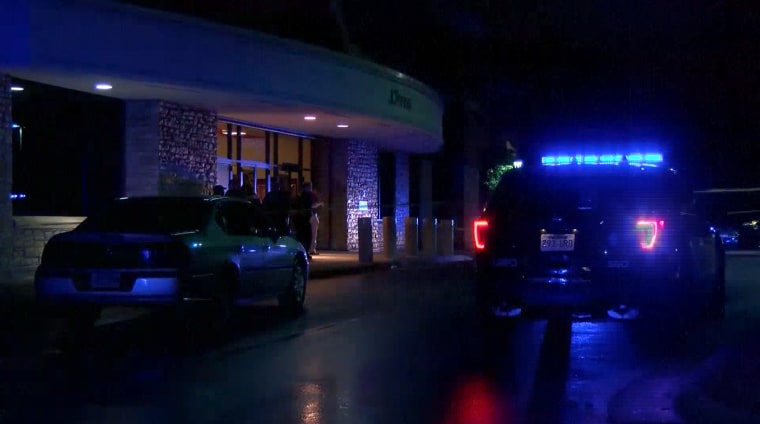 In Saturday's shooting, the child's grandmother was taking her grandson on a shopping trip and was at a stop sign when a man in an older Chevrolet Impala apparently upset at the delay got out of his car and opened fire, McClanahan said. The grandmother left and called police from the shopping center.
Police said they were looking for a black older-model Impala and a tall African-American man.
McClanahan said the grandmother, who was not hurt, was completely innocent in the shooting and there is no relationship between them and the shooter.
On Nov. 22, a 2-year-old girl was fatally shot after a car drove by and fired into the vehicle, NBC affiliate KARK reported. The gunman in that case has not been caught, Buckner said.
"We cannot have a community to where the least protected among us, meaning infants, who are dying in these senseless crimes in our city," Buckner said. He urged anyone with information to contact police.