A child abuse allegation against actor Brad Pitt has triggered a "routine" investigation, a source close to the Los Angeles County Department of Children and Family Services told NBC News on Thursday.
While the agency's probe is underway, Pitt will not be allowed contact with the child or any of the child's five siblings, which is usual in such cases, the source said. Pitt has six children with actress Angelina Jolie, who filed for divorce on Monday.
The investigation stems from a recent incident on a private plane that was en route from Europe to Los Angeles, according to law enforcement sources. Those sources said the incident was reported several days later.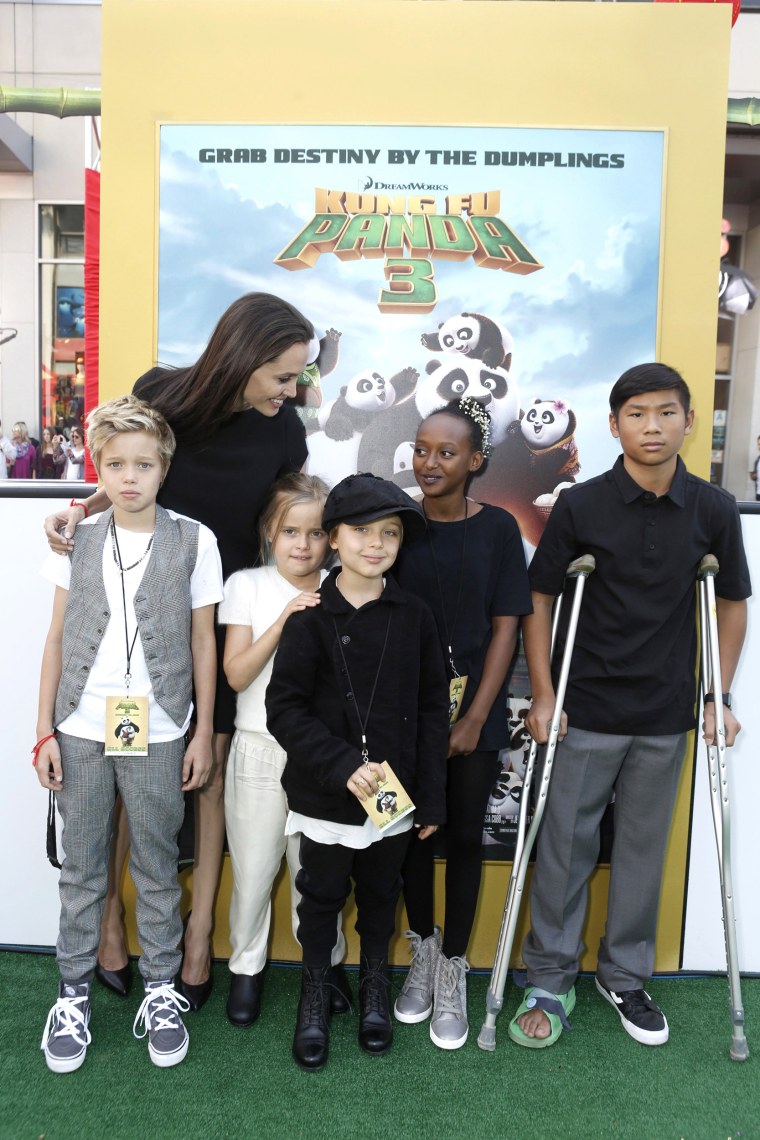 It's not public who made the complaint or what allegedly occurred on the plane. The investigation is being conducted by Children and Family Services — the LAPD and FBI are not currently investigating.
But the FBI did release a statement Thursday evening saying they were "continuing to gather facts and will evaluate whether an investigation at the federal level will be pursued."
In her divorce filing, Jolie said she is seeking physical custody of the children — Maddox, 15, Pax, 12, Zahara, 11, Shiloh, 10, and 8-year-old twins Vivienne and Knox — with joint legal custody and visitation for Pitt.
Her petition cited irreconcilable differences. Her attorney told the Associated Press she was ending the marriage "for the health of the family."
"Angelina will always do what's in the best interest to protect her children," Jolie's manager, Geyer Kosinski, told E! News.
A source close to Pitt told People magazine that he denies any abuse.
Related: Marion Cotillard Responds to Reports of Role in Pitt-Jolie Split
"He takes the matter very seriously and says he did not commit any abuse of his children," the source told the magazine. "It's unfortunate that people involved are continuing to present him in the worst possible light."
Before the allegation surfaced, Pitt said in a statement about the divorce that his focus is the children.
"I am very saddened by this, but what matters most now is the well-being of our kids," he said in the statement. "I kindly ask the press to give them the space they deserve during this challenging time."
Jolie and Pitt married in 2014 but have been together since 2004.