Investigators in Indiana on Thursday found a child's body that appears to match the description of a 14-month-old who disappeared from her father's home two days before, authorities said.
State police said Kyle Parker, 22, was being held in connection with the case but did not elaborate.
The child, Shaylyn Ammerman, was put to bed Tuesday night and the child was there at midnight when relatives checked on her, but was found missing in the morning, NBC affiliate WTHR reported.
The body was found at around 6 p.m. in a remote area near the White River northeast of Gosport, a town about 10 miles northeast of Spencer, Indiana State Police said in a statement. "Very, very rural area. It's a private access [property]," state police Sgt. Curt Durnil said, according to WTHR.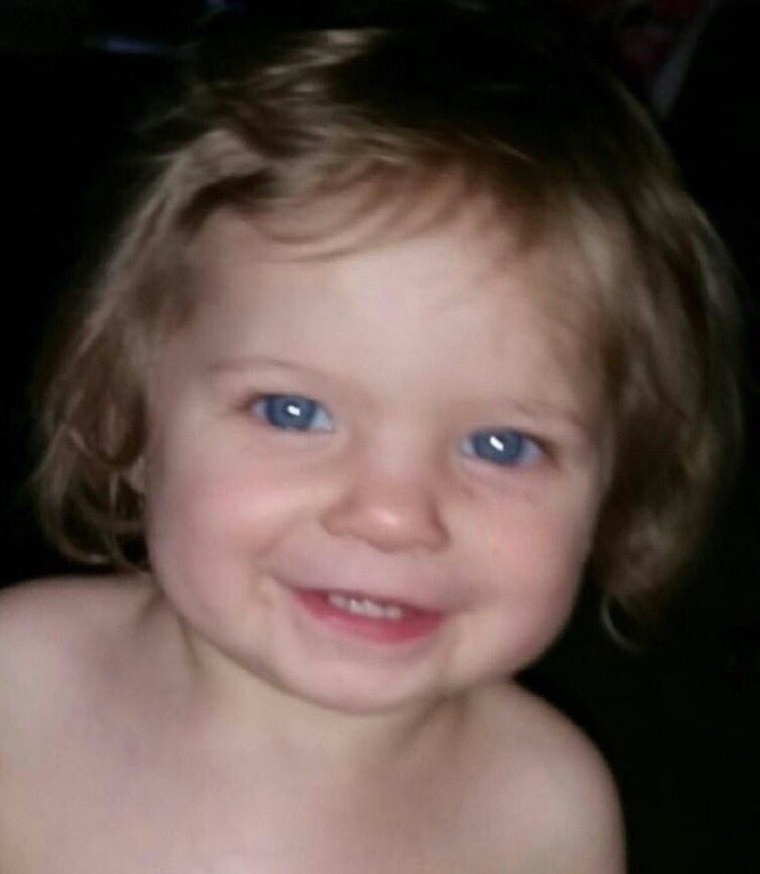 An autopsy is scheduled for Friday, police said. The Owen County Coroner's Office office will identify the body.
"The case involving Shaylyn Michelle Kay Ammerman is ongoing and many leads still need to be investigated," state police said.
Parker was in the home with the toddler, where the child's father and grandmother live, the night of the disappearance, WTHR reported. No charges had been announced late Thursday and what role he played, if any, was unclear.
"Kyle or whoever is the cause of it, I hope the wrath of God comes on him," the child's grandfather, Daniel Morgan, told the station.