Chimpanzees were returned to their habitat Thursday after an undetermined number of the primates got loose Thursday at the Kansas City, Mo., Zoo, which closed its doors and shepherded visitors indoors for their protection.
"All chimps back where they belong," said Julie Neemeyer, a spokeswoman for the zoo.
Earlier in the day, NBC station KSHB video showed of a small primate casually hanging out on a wall, apparently unaware of the havoc all the monkey business was creating.
(We know chimps are apes, not monkeys. You try to resist that line.)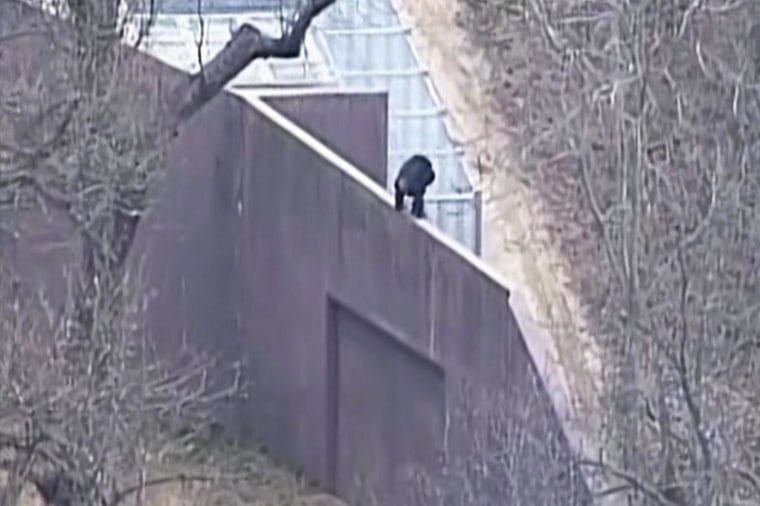 In a statement, Neemeyer said one of the chimps managed to break a tree limb that it then used as a ladder to climb on top of the outdoor enclosure wall. That chimp then "enticed" six others to join it. The chimps never left zoo grounds or the immediate exhibit area, the statement said.
The chimps were eventually "lured back in to their holding building with various food treats."
The chimp exhibit will be closed Friday to give zoo staff a chance to examine it, according to the statement.
— M. Alex Johnson