The United States came to an agreement with China at the G-20 summit in Buenos Aires this week over the regulation of the opioid fentanyl, which is linked to thousands of overdoses in the United States.
China and the United States released individual statements regarding the bilateral agreement about the ongoing trade war between them, and both said they had found some common ground on further regulating the drug fentanyl.
"Very importantly, President Xi, in a wonderful humanitarian gesture, has agreed to designate Fentanyl as a Controlled Substance, meaning that people selling Fentanyl to the United States will be subject to China's maximum penalty under the law," White House Press Secretary Sarah Sanders said in a statement.
The Chinese Foreign Ministry statement differed slightly, stopping short of announcing that it had fully changed the drug's designation or the penalties sellers might face. Instead, the country remained somewhat vague, committing only to enforcing the laws around fentanyl and stating that it would examine how it managed the drug.
The agreement comes after President Donald Trump and Chinese President Xi Jinping and their advisers met for dinner on Saturday amid a busy G-20 summit in Buenos Aires.
The announcement around fentanyl could have major implications for drug overdoses in the United States.
Ovredose deaths reached a record high in 2017 when it rose to 72,287. More than 49,000 of those deaths involved opioids, according to the Drug Enforcement Administration (DEA).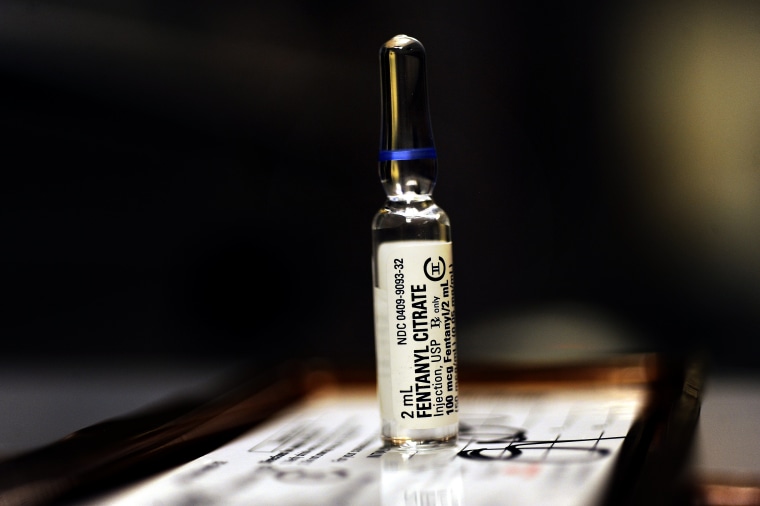 Fentanyl, which is a synthetic opioid, is extremely addictive and 80 to 100 times more powerful than morphine. It is added to heroin to increase the drug's potency.
In testimony before Congress in September, Paul Knierim, the DEA's deputy chief of operations for its office of global enforcement, cited Chinese chemical companies as one of the predominant sources for illicit forms of the drug.
Knierim said that there are currently about 160,000 Chinese chemical companies. Most work legitimately, he said, but there are a sizable number that "illicit drug manufacturers directly source or divert their chemicals from China for their drug production."
"Because of its low dosage range and potency, one kilogram of fentanyl purchased in China for $3,000 - $5,000 can generate upwards of $1.5 million in revenue on the illicit market with the potential of being lethal for 500,000 people," Knierim explained.
The DEA and many other agencies have played a form of whack-a-mole to combat the pipeline from these Chinese factories that produce fentanyl, but it has not been easy.
As soon as the United States updates its regulations, some of these Chinese factories will change its formulas by as little as a few molecules.
But if China has agreed to making fentanyl a controlled substance, as the White House statement described, that would mean that Chinese factory owners involved in the illegal trade of the drug could face a punishment as serious as the death penalty.