Chipotle confirmed on Tuesday that it received multiple reports of customers getting sick after eating at a location in Sterling, Virginia, and that it closed the restaurant on Monday to conduct "a complete sanitization."
Chipotle stocks took a plunge after the complaints surfaced, with shares dropping more than 6 percent to $366.86 in less than an hour. Shares closed at 374.98, down more than 4 percent.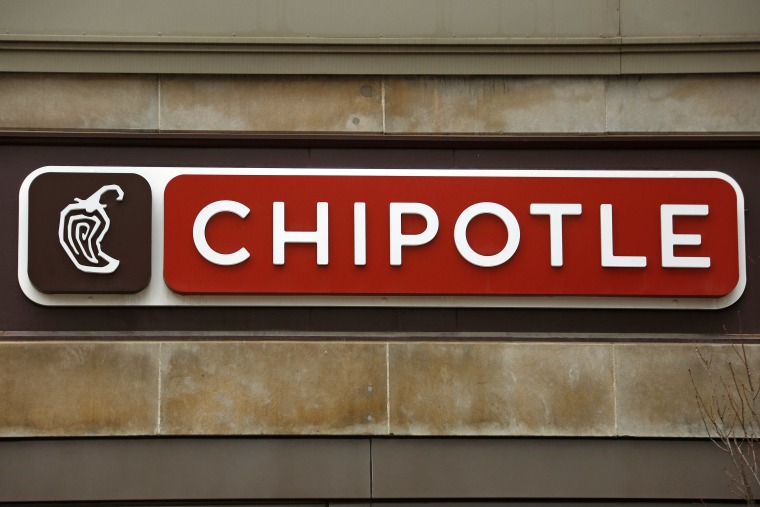 The chain's head of food safety, Jim Marsden, said in a statement to NBC News that the symptoms customers reported were consistent with norovirus, a highly contagious virus.
"We are working with health authorities to understand what the cause may be and to resolve the situation as quickly as possible," Marsden said in the statement. He said the restaurant was voluntarily closed Monday for a "complete sanitization" and would reopen.
The health director for Loudon County, Virginia, where Sterling is located, said the department was not aware of any serious illness or any contaminated food, and said the virus was likely spread by a human carrier.
A Chipotle restaurant in Boston saw a norovirus outbreak in December 2015, when 80 college students reported symptoms of the virus after dining at the same location.
In November 2015, the Mexican-themed chain also struggled with a widespread E. coli outbreak that affected several states and resulted in more than 40 restaurants temporarily shutting down in Oregon and Washington.