New Jersey Gov. Chris Christie will forgo the traditional formula of laying out his achievements and policy goals when he gives his final State of the State address Tuesday.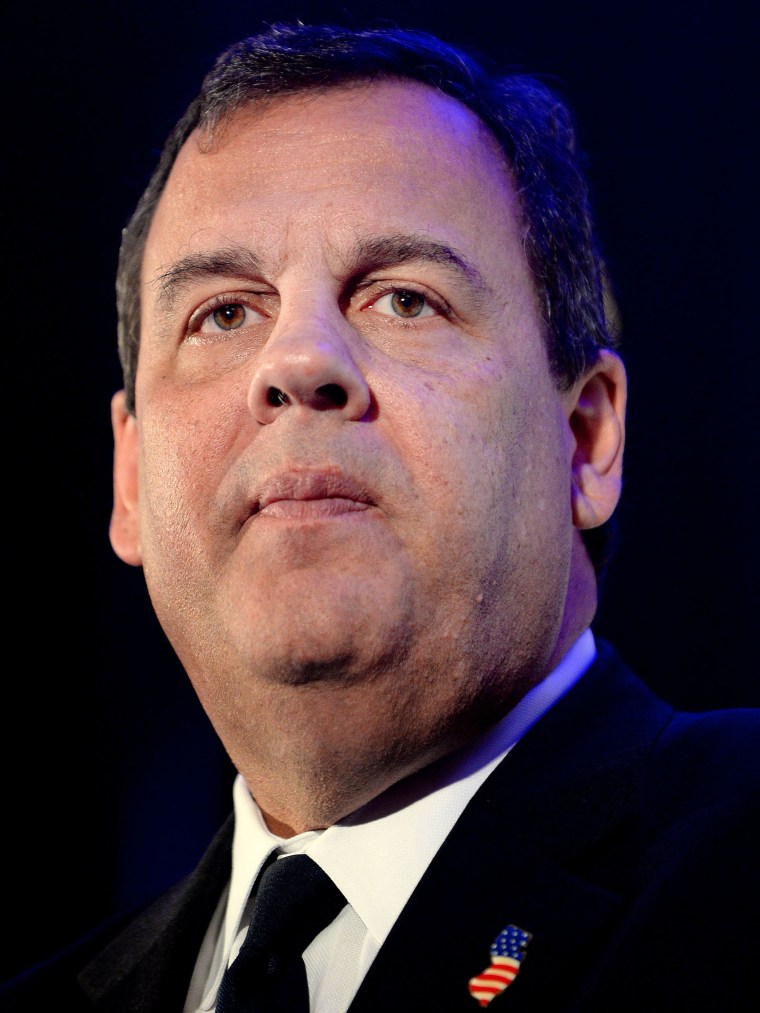 Instead, he plans to use the entire speech to put forth a plan to fight the nation's drug epidemic, sources close to the governor told NBC News.
Christie's approval rating is mired in the teens after the Bridgegate scandal, the investigation that led to the convictions of two allies who conspired to cause a traffic jam on the George Washington Bridge in 2013 to punish a Democratic mayor who didn't endorse the governor for re-election.
The governor will use the speech before a joint session of the legislature in Trenton to make a bipartisan appeal to stop addiction from taking so many lives.
His "concrete plan" aims to expand treatment, boost employment for those in recovery, curb the supply of prescription painkillers and support law enforcement, the sources said.
"It can happen to anyone. And so we need to start treating people in this country, not jailing them."
Christie previously drew widespread attention to the nation's drug problem when video of an impassioned speech during a campaign stop went viral early in his brief run for the Republican nomination for president.
During the campaign stop in November 2015, Christie told the story of a close friend who had defined success — "great career, plenty of money, beautiful loving wife, beautiful children, great house. He had everything."
"He's a drug addict, and he couldn't get help, and he's dead," Christie said during the speech in his characteristic blunt style. "It can happen to anyone. And so we need to start treating people in this country, not jailing them."
In his speech Tuesday at the capitol in Trenton, after a short summary of the required official business of the Garden State, Christie will implore New Jersey legislators to embrace a sense of urgency, sources said.
Death by overdose has increased dramatically in recent years in New Jersey, much of New England, and other parts of the country.
Sources familiar with the address said Christie's plan will rely on his existing authorities, but also new law and federal assistance to go after the addiction crisis.
The governor will launch what the sources called "an aggressive public information campaign" to help addicts in crisis find care and navigate the bureaucracy that can be a barrier to treatment.
The Christie plan would expand the availability of treatment for low-income individuals, and the governor will urge state lawmakers to cut red tape for middle-class families trying to tap insurance coverage for addiction treatment.
SPECIAL REPORT: 'The Most Unhappy Place in America' Fights Heroin Epidemic
While Christie took political blows for his early support of Donald Trump, which ended without reward from the president-elect, his new plan would look to the new Trump administration for additional support.
With diminished political capital, Christie plans to argue that taking on the dire costs of addiction goes beyond party and point-scoring politics.
It will be the "mission" for his final year in office, the sources said.