They were tasked with trying to find a missing pregnant Colorado woman and her two young daughters. Days later, they did — the body of Shanann Watts was curled up and buried in a shallow grave and her girls, Bella, 4, and Celeste, 3, were submerged in narrow oil tanks.
The investigators who spent months sifting through Chris Watts' lies before he pleaded guilty to murdering his wife, unborn son and two daughters say they will never be the same again.
"It was just too strange, too baffling for it not to leave a lasting impact in your head about how does this happen?" asked Steve Wrenn, the chief deputy of the Weld County District Attorney's Office.
In the season premiere of Oxygen's "Criminal Confessions" that will air Saturday, several investigators speak of the lasting psychological toll of conducting interviews, scouring through evidence and ultimately discovering the bodies of the two little girls and their doting mother, who was 15 weeks pregnant with a boy whose name would have been Nico.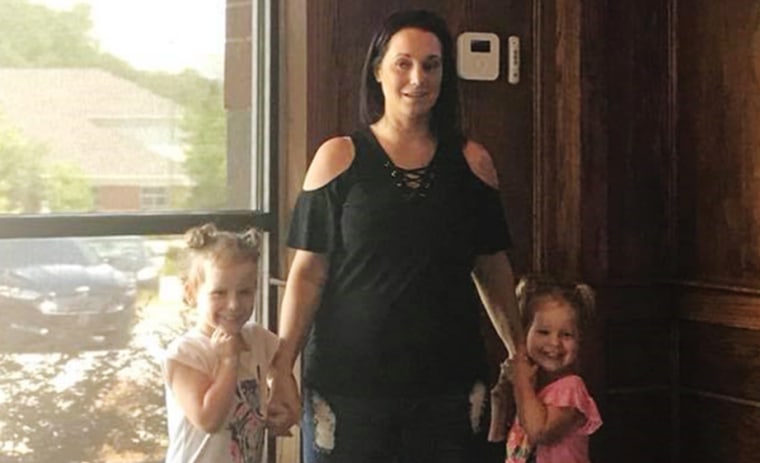 "I've been doing this for over 30 years. I've investigated or been a part of investigations of over 170 homicides. And I don't get emotional very often. I'm able to detach myself to a certain degree," Kirby Lewis, special agent with the Colorado Bureau of Investigation, said. "I was not able to detach myself from this."
After his family went missing Aug. 13, 2018, Watts told authorities that his wife and daughters had vanished and that he didn't know where they were.
But it didn't take long for investigators to discover that Watts was having an affair with a coworker. Then he failed a polygraph test he had agreed to take.
So investigators pressed. Watts eventually confessed to his father that he had killed Shanann, saying he did it because he had caught her in the act of choking the girls to death.
Watts then directed investigators to where he had dumped the three bodies on the property of Anadarko Petroleum, where he worked. He labeled two oil wells "B" and "C," for where he had stashed his daughters.
"I was completely disgusted. I felt sick. But I was like, we need to go get them. We need to go get them right now," CBI Agent Tammy Lee, who had interviewed Watts, said. "I knew everyone's lives were going to be changed from that moment on."
"The first tank was the one that had CeCe in it, she was still in her nightgown ... the second tank had Bella inside," Lee said. "I can't get that image out of my head."
"Looking at those oil tanks and seeing the size of the hatch at the top and then to have to pull them out of that oil, I wouldn't wish that upon my worst enemy," Weld County District Attorney Michael Rourke said.
After finding the bodies, prosecutors and investigators were preparing for a yearslong murder case.
But on Nov. 6, 2018, Watts pleaded guilty to all nine counts against him — including five counts of first-degree murder. He is serving three life sentences, as well as 48 years for the unlawful termination of a pregnancy.
"While we got some satisfaction that he would never have the opportunity to hurt anyone else again ... we all struggled with the fact that we did not know what the truth was," Lee said.
So Lee and an FBI agent flew to Wisconsin, where Watts was imprisoned, to hear the truth from a man who had nothing left to lose.
According to notes and audio files from that February interview, Watts revealed that Bella had walked into the bedroom after he had strangled Shanann and asked: "What are you doing with Mommy?"
He then loaded the girls and his wife's body in his truck and drove them 45 minutes to Andarko. At one point, Bella complained of the smell, Watts said.
"We had never — nobody had ever contemplated that the girls were alive when he drove them out to the oil site," Wrenn said.
Watts said when he got there, he first killed Celeste prompting Bella to ask him, "Is the same thing gonna happen to me as CeCe?"
He said the last words Bella spoke as he killed her were: "Daddy, No!"
Rourke said, "the interview that he gave is worse than any of us could have possibly imagined."
"You know, a lot of people ask me, 'Do you believe him?' 'Do you believe that final version was the truth?' And I have to say 'yes' because it was more horrible than I had ever let my mind go to," Lee said. "This was a complete act of evil by Chris Watts."