Chris Watts, the Colorado man serving multiple life sentences for killing his pregnant wife and daughters, was court ordered last week to pay $6 million to his wife's parents.
Frank and Sandy Rzucek filed a civil suit against Watts on Nov. 19, 2018, the same day he was sentenced to three consecutive sentences of life in prison with no possibility for parole after pleading guilty to murdering his pregnant wife, Shanann, and his daughters, Bella, 4, and Celeste, 3.
Nearly a year later, on Nov. 18, Weld County Judge Todd Taylor ruled that the Rzuceks, Shanann's parents, were owed $6 million from Watts, their attorney Tom Grant told NBC News.
Watts owes the family $1 million for each of the deaths and another $3 million for emotional pain that will grow in interest by 8 percent each year, The Denver Post reported. But the Rzuceks are unlikely to see the money, and filed the suit merely to prevent Watts from profiting from the deaths should he decide to write a book or sell the rights to his sordid story.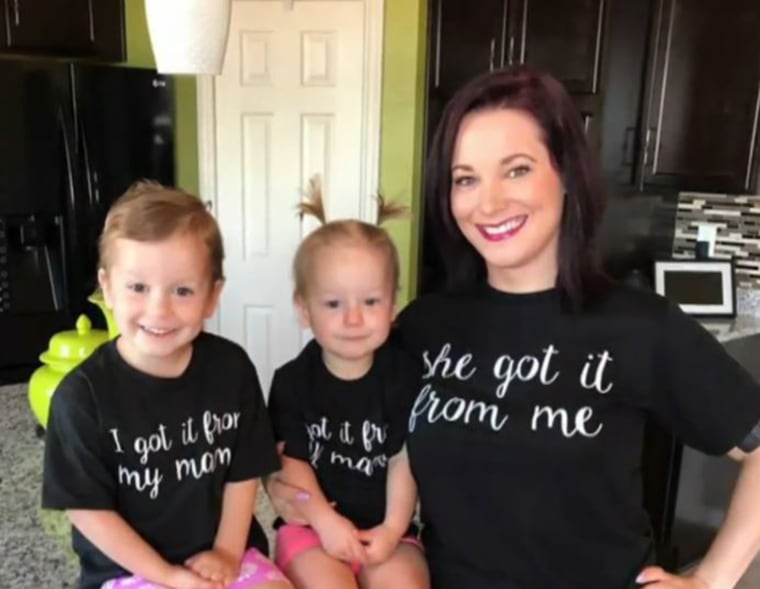 Watts never fought the suit, and had agreed before the ruling to the $6 million figure, according to The Denver Post.
Watts first told police that his wife and daughters had vanished and he didn't know where they were.
Then, he confessed that he had killed his wife, who was 15 weeks pregnant, because he had caught her in the act of killing the girls.
However, in a prison interview, he said he and Shanann had a fight before the murders, during which he said he wanted a divorce, at which point Shanann threatened to take away the girls.
During that interview, Watts told investigators that Bella had walked into his bedroom after he strangled his wife and asked him what was wrong with mommy, according to a 31-page log of the interview. He told them his daughters were in the backseat of his truck for 45 minutes with their mother's body as he drove them to Anadarko Petroleum, where their bodies were eventually found.
He also said he first killed Celeste, dumped the little girl's body in an oil tank, and when he went back to his truck, Bella asked him what happened to her sister and then asked: "Is the same thing going to happen to me as CeCe?"
He said the last words Bella spoke as he killed her were: "Daddy, No!"
"I think the hardest part is knowing our granddaughter watched her sister die, and then begged for her life," Sandy Rzucek said during an interview that aired on "Dr. Phil" in March.
"Jamming their bodies in an eight inch hole … what could be worse?" she asked. "It's pretty sick."