Model Chrissy Teigen offered Tuesday to pay $100,000 if it meant Olympic gymnast McKayla Maroney could testify against the team doctor who molested her.
Teigen tweeted the message of support to the 2012 gold-medal winner as Larry Nassar's marathon sentencing hearing began with the first of nearly 100 women giving searing statements about the abuse they suffered.
Maroney, who told her own story of being assaulted in a post on Twitter last year, isn't attending the hearing.
Teigen apparently thought she was scared off by the prospect of paying a penalty for breaking a non-disclosure agreement she signed as part of a reported $1.25 million settlement with USA Gymnastics and said she would be "absolutely honored" to pay it.
It's not clear if the secrecy agreement played any part in Maroney's decision not to attend the hearing; her "Fierce Five" teammates Gabby Douglas and Aly Raisman are also not appearing in person.
But Maroney, who has said the abuse nearly drove her to suicide, issued a thank you to Teigen through a statement.
"I'm not on social media right now, but I wish I was for this! I'm shocked by your generosity, and I just want you to know how much hope your words bring to all of us! I just can't get over the fact that someone I don't personally know is sticking up for me, let alone a strong woman that I've looked up to for years!" she wrote.
"Thank you Chrissy, you're so inspiring, and things are starting to change because of people like you! Just saying that was worth the decision to speak up regardless of a fine. You're heart pure gold. God bless. All my love, McKayla."
USA Gymnastics did not respond to an inquiry from NBC News about whether it would enforce the non-disclosure agreement that Maroney signed.
In a statement, USA Gymnastics said they "had not sought and will not seek any money from McKayla Maroney for her brave statements made in describing her victimization and abuse by Larry Nassar, nor for any victim impact statements she wants to make to Larry Nassar at this hearing or at any subsequent hearings related to his sentencing. This has been her right and USA Gymnastics encourages McKayla and anyone who has been abused to speak out.
"USA Gymnastics remains focused on our highest priority — the safety, health and well-being of our athletes and creating a culture that empowers and supports them."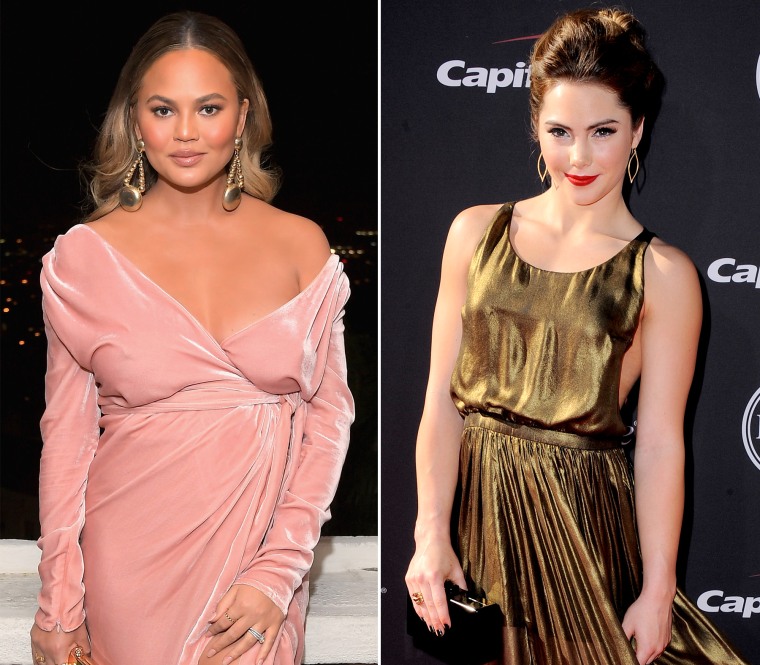 The athlete's current attorneys have said she was coerced into agreeing to remain silent about Nassar in exchange for money she needed to pay for counseling. USA Gymnastics claims her former lawyer brought up the idea of an NDA — a legal tool that has come under increasing criticism in the wake of the #metoo movement.
Nassar, 54, has not been charged with molesting Maroney or other elite gymnasts but he pleaded guilty to sexually assaulting 10 girls under the guise of a medical procedure that all his accusers say they underwent.
The Michigan State University doctor has already been sentenced to 60 years after pleaded guilty to possession of child pornography; he faces double that after pleading guilty to state sexual assault charges.