A California ski resort is pursuing criminal charges against a snowboarder who survived an avalanche at the resort last week in an incident that became an online video sensation.
Christian Michael Mares, 29, of Kings Beach, California, was wearing a personal video camera Friday when he boarded down a steep run at Sugar Bowl Resort in Norden.
The video shows Mares' being buried under the cascading snow of the avalanche, fighting his way to the surface and marveling at his experience with several friends, one of whom recorded the incident in a separate video. The combined videos became highly popular after they were posted to Instagram and YouTube.
Sugar Bowl said Wednesday that Mares was in a "very active avalanche area" called Perko's, which has been closed to the public since 2010. It said Mares triggered the avalanche, and "as such, Mares put himself, his friends, ski patrol and the skiing public at risk."
John Monson, marketing director for the ski resort, said the resort had asked the Placer County Sheriff's Office to investigate Mares for trespassing in a closed skiing area, "given the magnitude and severity of this situation, and the fact that patrol, staff and public were put at serious risk from Mares' decisions and actions."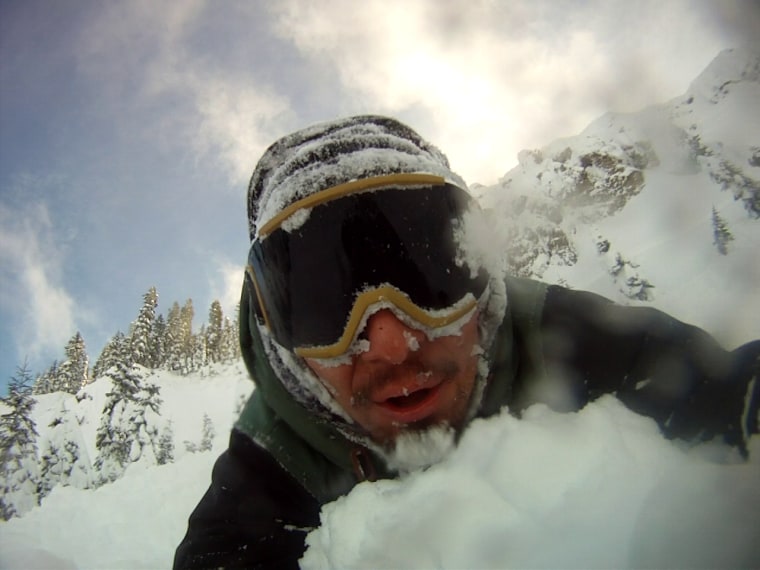 The sheriff's office said it had referred the matter to the district attorney's office for possible prosecution. The agency has been dedicating nearly all of its resources around the clock to searching for Carson May, a ski instructor who went missing at Sugar Bowl the same day as Mares made his run.
Related: Search Suspended for Missing Ski Instructor Carson May, Missing in Avalanche-Prone Area
Mares couldn't be reached for comment Wednesday night, but in a post on his Facebook account earlier Wednesday, he said no one at Sugar Bowl or the sheriff's office had talked to him before Sugar Bowl announced that it was seeking charges.
Mares' account was verified through Shreddy Times of Carnelian Bay, California, a winter and extreme sports entertainment production company, where he is promoted as a featured athlete.
Mitzi Hodges, owner of Donner Ski Shop near the resort, said she found the video terrifying.
"I have lost so many friends to avalanches through the years that I don't want to lose another friend to an avalanche," Hodges told NBC station KCRA of Sacramento.
Hodges described that area of the resort as dangerous, telling the station: "There can be an avalanche in a place that I don't even expect it."