ARLINGTON, Texas — A police officer in suburban Dallas shot and killed a college football player during a struggle after the unarmed 19-year-old crashed a car through the front window of a car dealership, authorities said.
The Tarrant County Medical Examiner's Office identified the dead man as Christian Taylor, of Arlington. Taylor was a sophomore at Angelo State University in San Angelo.
Officers were responding to a burglary call about 1 a.m. Friday in Arlington when they discovered someone had driven a vehicle through a front window of the Classic Buick GMC, according to a statement from the Arlington Police Department. The statement said police approached the suspect and a struggle ensued. At some point during the struggle, an officer shot Taylor.
Police identified the officer as Brad Miller, a 49-year-old who has been with the department since last September and who has been working under the supervision of a training officer since his graduation from the police academy in March. The police statement said Miller had no police experience before joining the Arlington police force.
He will be placed on administrative leave, which is routine in such cases. Independent criminal and administrative investigations will be completed, according to the police statement.
The shooting comes amid increased scrutiny nationwide of police use of force, particularly in cases involving black suspects. Taylor was black. The race of the officer was not immediately known.
The case resonated on social media, with posts questioning the official account that Taylor was committing a robbery and asking why there was no video of the altercation. By Friday night, #ChristianTaylor was trending on Twitter.
Taylor's great uncle, Clyde Fuller of Grand Prairie, Texas, described Taylor as "a good kid" and said he didn't believe that Taylor was trying to commit a crime.
"They say he's burglarizing the place by running up in there? Nuh-uh. Something doesn't sound right," Fuller told the Fort Worth Star-Telegram.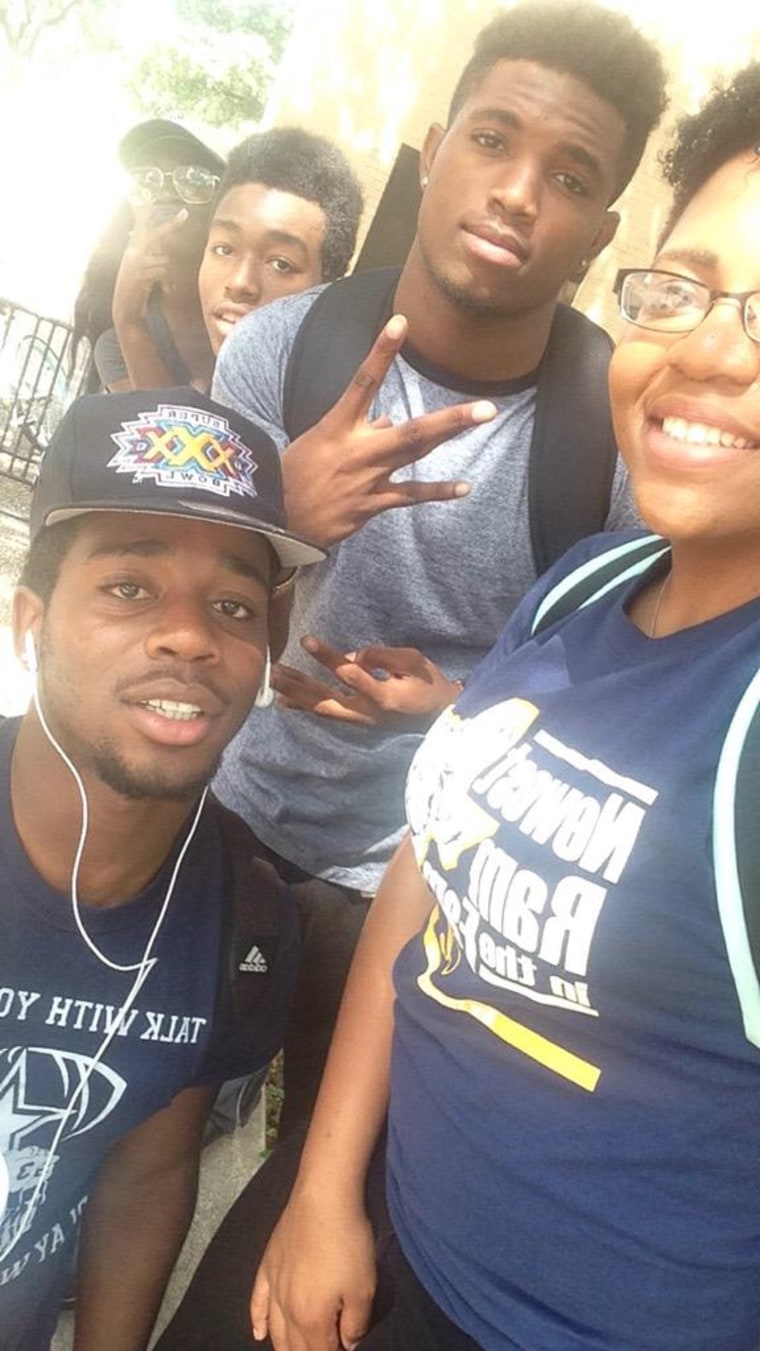 It was unclear whether there was any video of the shooting. Police Sgt. Paul Rodriguez said Arlington officers have not been equipped with body cameras, and police said they haven't found any dealership security video that captured it.
The Star-Telegram reported that court records it reviewed showed Taylor was sentenced to six months of deferred adjudication last December on a drug charge stemming from a September 2013 traffic stop in which police reported Taylor was found with 11 hydrocodone tablets not prescribed to him. The case was dismissed July 14 after Taylor satisfied the requirement of his probation. He graduated from Summit High School in Mansfield, Texas, in 2014.
Angelo State officials said they were saddened to hear of the death of Taylor, a 5-foot-9, 180-pound defensive back.
"We're not familiar with any of the details because it happened away from here, but we'd just like people to know that we are sad and sorry for his family and friends," university spokeswoman Becky Brackin told the San Angelo Standard-Times.
In a Twitter posting, football coach Will Wagner said, "Heart is hurting."