Meet the first female F-35 fighter jet pilot.
The U.S. Air Force said that Lt. Col. Christine Mau on Tuesday piloted the F-35 Lightning II — a state-of-the-art fighter jet often described as one of the most technologically complex planes ever built.
It said that Mau, 33rd Fighter Wing Operations Group deputy commander, had completed 14 virtual training missions in a flight simulator before taking to the skies from Florida's Elgin Air Force Base on Tuesday and joining the ranks of 87 other F-35 pilots who've trained there.
"It wasn't until I was taxiing to the runway that it really struck me that I was on my own in the jet," Mau said in a statement released by the Air Force.
It noted that the flight wasn't Mau's first brush with Air Force history. In 2011, the pilot was part of the first all-female combat sortie over Afghanistan.
"Flying is a great equalizer," Mau said in the statement. "The plane doesn't know or care about your gender as a pilot, nor do the ground troops who need your support. You just have to perform."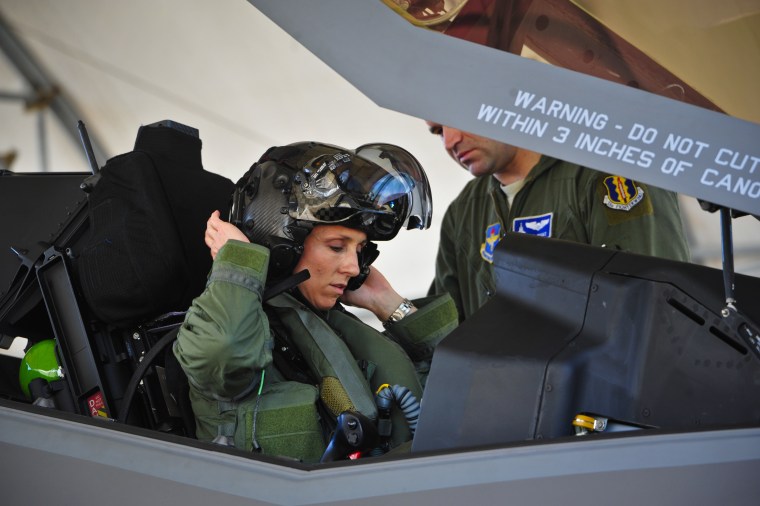 - Alexander Smith