The owner of the Texas ranch and resort where Supreme Court Justice Antonin Scalia was found dead Saturday said the revered conservative died peacefully during an enjoyable getaway with people who admired him greatly.
"The judge, when I found him Saturday morning, was in complete repose," John Poindexter, the owner of Cibolo Creek Ranch in Marfa, Texas, told NBC News on Sunday morning. "He was very peaceful in his — in the bed. He had obviously passed away with no difficulty at all in the middle of the night."
Scalia, a justice for 29 years known for his sharp tongue and controversial opinions, would have been 80 next month.
His body was transported early Sunday morning from the ranch to Sunset Funeral Home in El Paso. A plane carrying the body took off for the Washington, D.C., area later Sunday.
Poindexter said he wanted Scalia's family to know that he was in good company before his death. The justice arrived at the ranch Friday with a "good friend" to join about 35 other people who had been invited for a weekend retreat.
Poindexter said that Scalia and the rest of the group toured the ranch but that the justice "didn't exert himself at all." Later, everyone enjoyed a "very jolly dinner," Poindexter said. The justice was "his usual personable self" before excusing himself from the meal at about 9 p.m., said the ranch owner.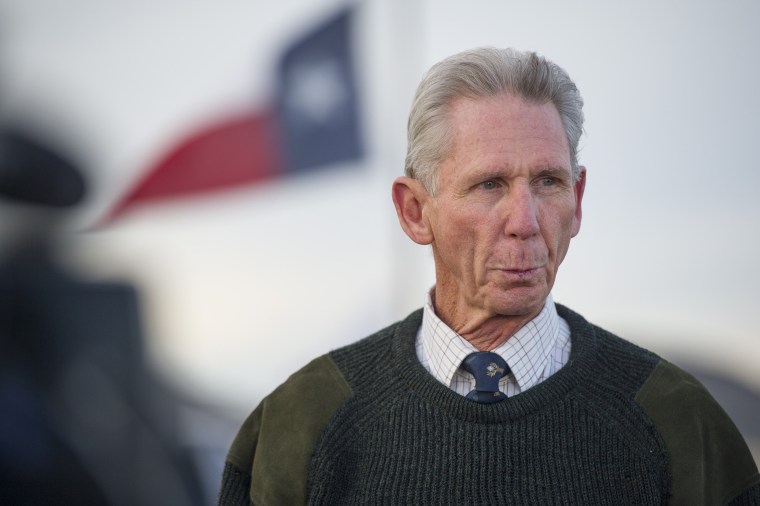 "He found himself in a very congenial group. He was surrounded by admirers of him and his work," Poindexter said. "Among the most commonly said things yesterday was, if this had to happen — and we're really sad that it did — but if it had to happen, it happened in the very best of circumstances," he added. "He seemed to enjoy himself greatly."
Poindexter said that the next morning, when Scalia didn't come to breakfast, he "forcefully" knocked on Scalia's door but didn't get an answer. He figured the justice was working, but when he and Scalia's friend returned about 11 a.m., they entered the room.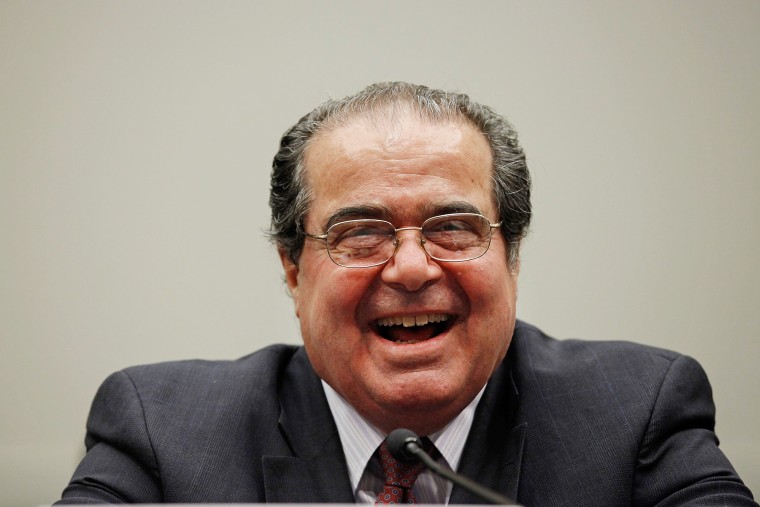 Scalia was found with "no pulse and a very cold sensation," and upon contacting authorities, Poindexter concluded that the justice was dead.
"It was very difficult for everyone," Poindexter said.
Scalia was praised by those on both sides of the aisle who admired his resolve and his commitment to the high court.
"Justice Scalia dedicated his life to the cornerstone of our democracy — the rule of law," President Barack Obama said Saturday. "Tonight, we honor his extraordinary service to our nation and remember one of the towering legal figures of our time."