The University of Cincinnati officer indicted for murder in the fatal shooting of an unarmed motorist pleaded not guilty Thursday morning.
Ray Tensing, 25, appeared briefly in Cincinnati court shackled and wearing a jail uniform. The judge told him he faces a life sentence for one count of murder and a lesser charge of one count of voluntary manslaughter — a second option for jurors at trial.
Bond was set at $1 million. Tensing's father put down a bond deposit of 10 percent of that amount and Tensing was released from jail at about 6:35 p.m. Thursday, according to court records and officials.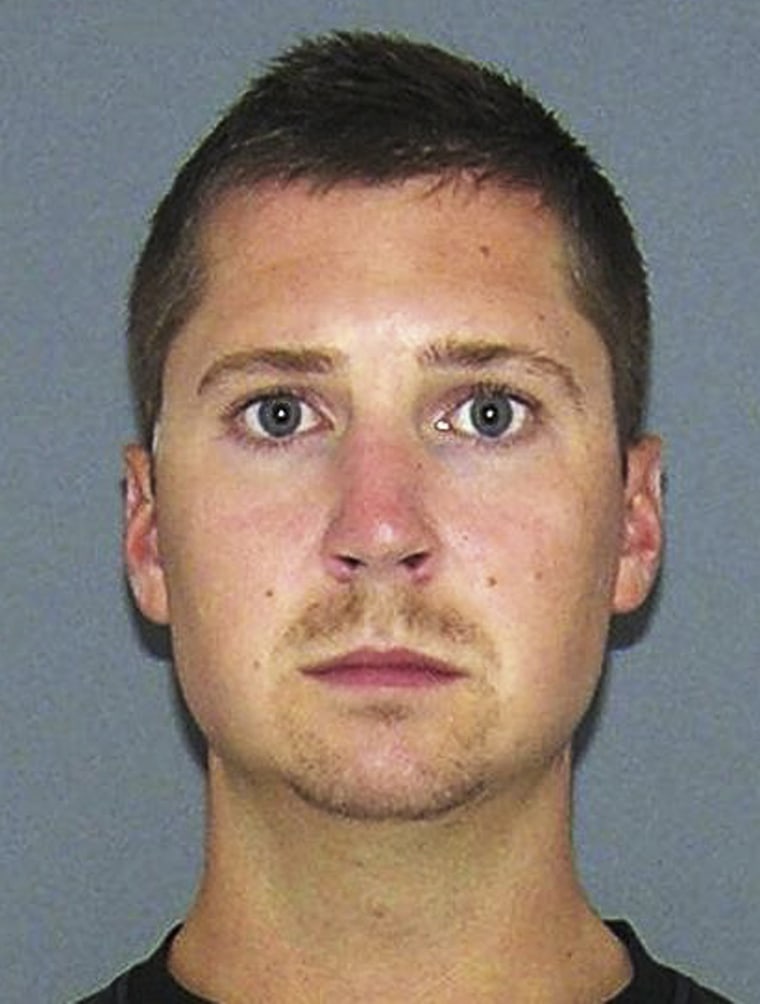 The bond amount — not unusual for cases in Cincinnati involving alleged murder — drew applause from family members and friends of the motorist, Samuel DuBose, inside the courtroom. The father of 10 was killed during a traffic stop July 19 blocks from the university campus.
Related: Family of Man Killed by University Cop Calls for Peace
Tensing's attorney, Stew Mathews, told the judge that his client has an "exemplary record and no prior criminal conviction." Tensing joined the university's force in April 2014.
His body camera will be a crucial piece of evidence in the case. City officials said Wednesday they would not have been able to indict him without it.
The footage shows Tensing after he pulled DuBose over for missing a front license plate.
The situation escalated when Tensing asked him to get out of the car, triggering a scuffle. DuBose was shot in the head within seconds while he remained behind the wheel.
"It was a senseless, asinine shooting," Hamilton County prosecutor Joseph Deters said at a news conference Wednesday, adding that any use of force was unnecessary.
Tensing, however, claimed that he was being dragged, although prosecutors say the video shows otherwise.
Mathews told NBC News on Wednesday that Tensing was "afraid that he was going to lose his own life."