An experienced Cirque du Soleil performer died after plunging onto a stage during an aerial straps routine at a weekend show in Tampa, Florida, the company said Sunday.
The accident occurred Saturday night when Yann Arnaud, 38, fell during a performance of the show "Volta," according to Cirque du Soleil Entertainment Group. The French performance artist died of his injuries at Tampa General Hospital.
Arnaud had been performing in Cirque shows for 15 years and was considered one of the company's most experienced entertainers, President and Chief Executive Daniel Lamarre told Reuters in a telephone interview.
"We were very surprised, considering his experience, that something like that happened," said Lamarre, speaking from Tampa, where he had flown to be with the show's cast. "I cannot describe to you how the people feel. It's terrible."
The death is the third involving a Cirque performer in the company's 34 years, Lamarre said, adding that the aerial strap act was seen as a relatively safe number.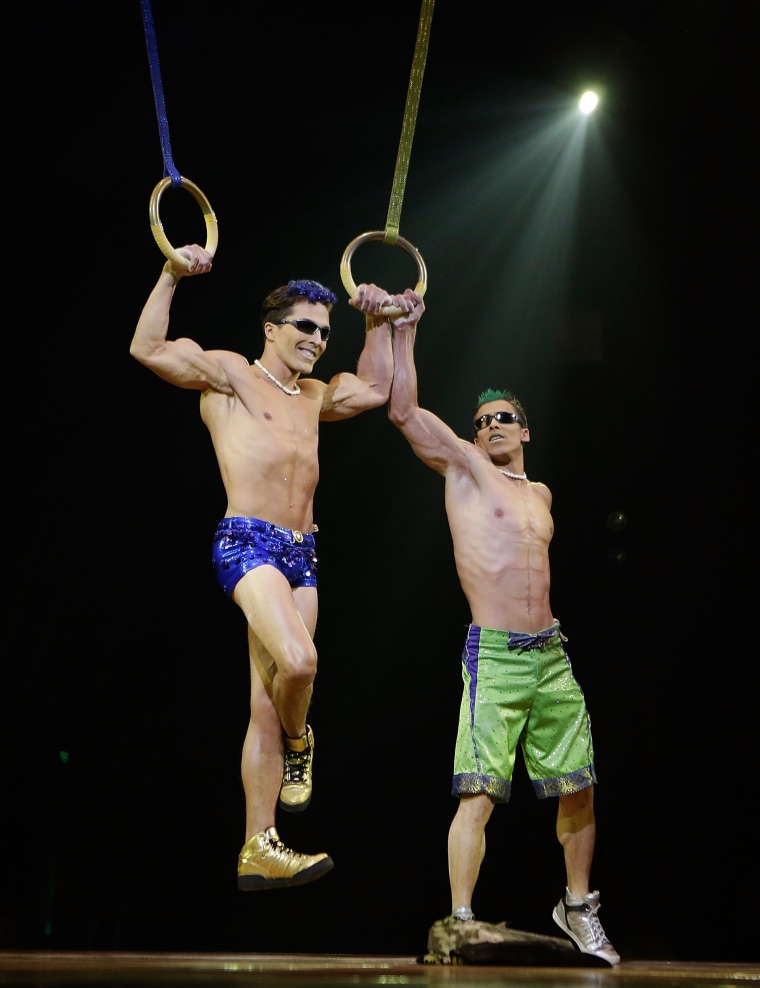 Julian Martinez, a spectator who witnessed the accident, told NBC affiliate WFLA: "It was awful. You heard all the cries of the audience. There were children there, and they were freaking out."
Lamarre said he couldn't share details about the incident involving Arnaud, a husband and father of two young children.
"We are offering our full and transparent collaboration to the authorities as they look into the circumstances of this accident," the company said in a statement, adding that the last two shows of Volta planned for Tampa on Sunday had been canceled.
Police said Arnaud was performing on the double rings when one of his hands slipped and he fell about 20 feet. An autopsy was scheduled for Monday.
Tampa police said the incident was under investigation by the U.S. Occupational Safety and Health Administration.
Just a few hours before he fell, Arnaud posted a photo to Instagram to announce that the strap duo act would finally appear in the show.