The Citadel, one of the country's oldest military schools, has denied an incoming Muslim student's request to wear a hijab, saying it would interfere with its tradition of cadets' "relinquishing of self."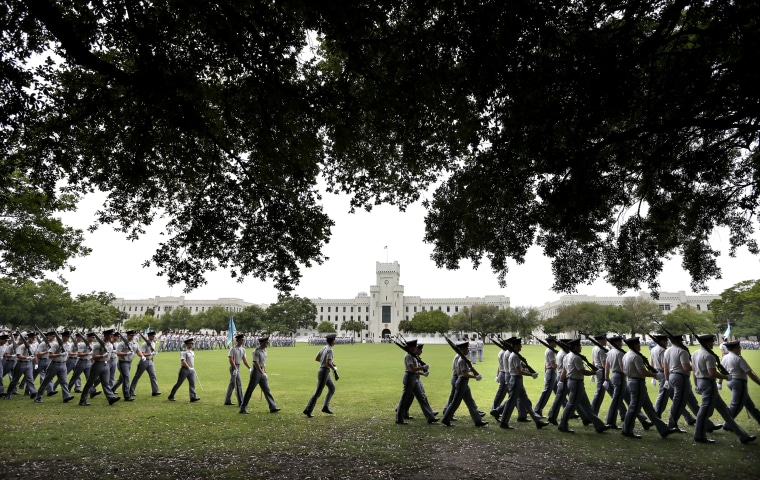 The school's president, Lt. Gen. John Rosa, announced the decision in a statement Tuesday, saying he hoped the young woman would still choose to join the class of 2020 in Charleston, South Carolina, this fall.
Rosa pointed out that the Citadel accommodates students' religious beliefs in other ways, connecting incoming cadets with local houses of worship and meeting prayer and dietary needs. But the student's request to don a head covering, which no other student wears, was apparently too much.
"The standardization of cadets in apparel, overall appearance, actions and privileges is essential to the learning goals and objectives of the college," Rosa said. "This process reflects an initial relinquishing of self during which cadets learn the value of teamwork to function as a single unit."
Related: Citadel Considering Uniform Exception for Muslim Student
The Citadel, which prepares students to enter military careers and admitted its first female student in 1995, prides itself on requiring students to wear uniforms at all times, with two exceptions: while swimming, and when upper-class cadets are on furlough.